Tonya Calhoun receives Civilian Employee of the Month Award
Mar 17th, 2022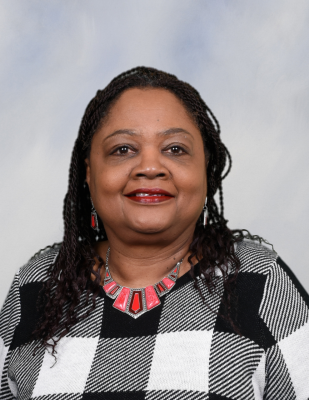 The Mobile Police Department has named Tonya Calhoun the Civilian Employee of the Month for February 2022. Nearly 31 years ago, Calhoun started her career with the department and has proven to be a dedicated and exceptional employee. She serves as the executive secretary for the Office of the Chief.
Calhoun is responsible for streamlining processes and maximizing the use of the department's workforce. During the month of February, she became the secretary for not only the police chief but for the two assistant chiefs. Calhoun welcomed the challenge and did the job of what two secretaries did previously.
She is praised for being very instrumental in the daily processes that go in and out of the Office of the Chief, and her daily tasks are numerous. Calhoun manages all meeting requests and appointments. Handling recording and finalizing of all approved outside employment requests is another one of her duties.
Calhoun is also responsible for having all requests for military duty properly submitted to human resources, payroll and the Mobile Personnel Board upon approval by the police chief. Additionally, once citizen concerns and complaints are investigated and completed, Calhoun writes a disposition letter to the public safety director and Mayor's Office outlining the findings of the investigation.
Calhoun has been instrumental in being the liaison for the Office of the Chief on personnel matters such as obtaining promotional lists, appointment lists, obtaining job descriptions, helping to manage civilian moves within the department and many other matters that pertain to the Mobile County Personnel Board.
For her positive attitude, solid work ethic and loyal service, Calhoun will be recognized and presented with an award plaque for a job well done.