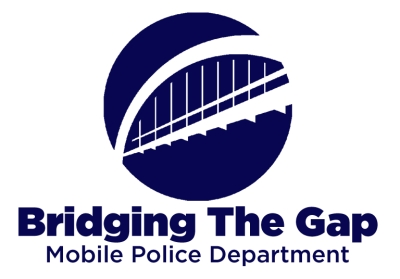 Bridging the Gap, a national program originating in Mobile, rebuilds mutual respect and trust between youth and law enforcement.
Developed in 2015 through the collaboration of the Federal Bureau of Investigation Special Agent in Charge Robert Lasky, former Mobile Police Chief James Barber, U.S. Attorney for the Southern District of Alabama Kenyen Brown and a team of community leaders, it's the first-ever youth program to be implemented by all 56 FBI field division offices. The program participants are ninth grade students.
The objective of Bridging the Gap is to teach by demonstrating the proper conduct youth and law enforcement should expect from one another during a law enforcement encounter.
Students learn how to use the Mutual Respect Guidelines for Citizens and Police Officers in various situations such as a home encounter, traffic stop, and street encounter – all while learning about the challenges police officers face on the job. When their teachers and chaperons experience a simulated life or death situation, they are in awe of the split-second response time giving to react.
For more information on the Bridging the Gap program, call the Office of Strategic Initiatives at 251.208.6384.