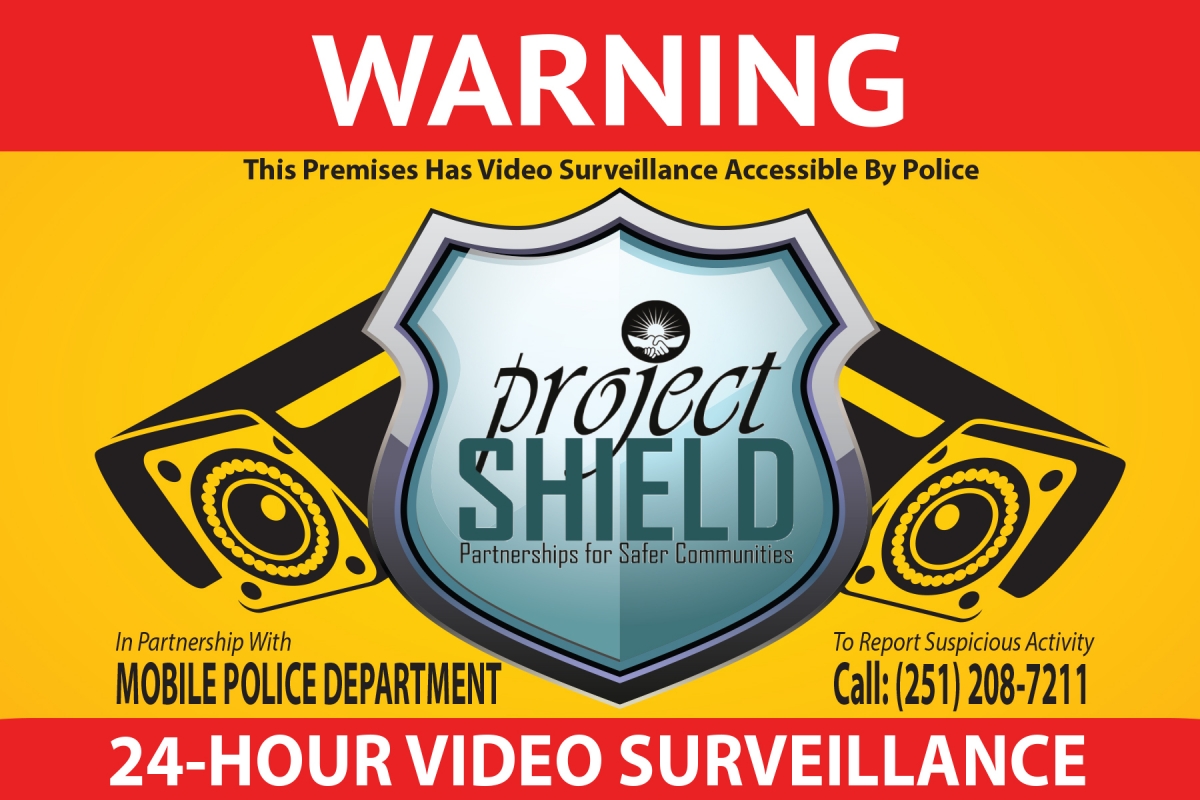 Our community is safer with partnerships, like Project Shield. While preventing crime and terrorist threats, the goal of the Cyber-Division of the Mobile Police Department is to keep public gathering places, as well as the places where you work, live, attend school, worship, shop and find entertainment safe.
About Project Shield
Project Shield is a public-private partnership that allows the Mobile Police Department's Cyber-Division to access existing surveillance camera feeds located in businesses, schools, living communities, exterior residential sites (including doorbell cameras), and other established locations throughout the City of Mobile, the Greater Gulf Coast and beyond. The goal is to harness existing resources so that each and every community member and visitor alike feel safe, while empowering the public safety sector to respond more rapidly with direct and specific intelligence.
Think of Project Shield as the city's SAFETY NET that provides first responders with information in real time. Although these connections are not monitored by the police department, they can easily be accessed if there is ever an alarming situation, incident, report of crime, terrorist threat or natural disaster –giving responding officers vital information that could save lives.