Ruth Grant Named Civilian Employee of the Month
Sep 8th, 2023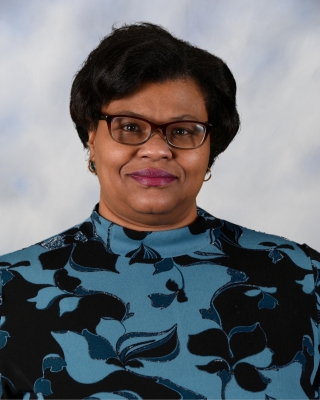 The Mobile Police Department is proud to honor Ruth Grant as the Civilian Employee of the Month for August 2023. Grant is assigned to the Data Support & Admin Unit and serves at the data system coordinator. She is praised for her exceptional response during a system crash.
Grant oversees maintaining and troubleshooting the department's Tyler RMS system. She routinely receives after-hour calls from officers and supervisors in need of assistance. Grant fulfills requests to reset passwords, create dashboards, and walk personnel through other problems.
On the morning of August 29, 2023, the Tyler System crashed and would not work for anyone. Despite Grant contacting the Tyler Help Desk several times about the issues, the system would not allow users to connect. She routinely updated personnel throughout the day.
Eventually, Grant was able to rewrite the connection code herself. She sent out an email with detailed instructions on how to reestablish a connection with the system. Her hard work and ingenuity allowed the Mobile Police Department to get back to documenting incidents and crimes.
Grant always has a positive attitude, and her supervisors recognize her as essential to the department running smoothly.