Laurina Parker named Civilian Employee of the Month for June 2022
Jul 8th, 2022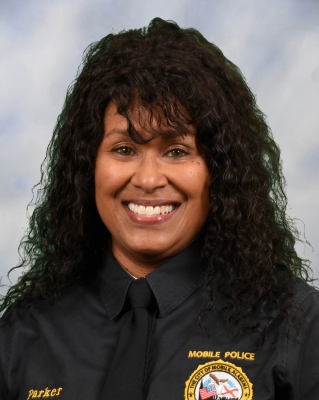 The Mobile Police Department honors Laurina Parker as the Civilian Employee of the Month for June 2022. Parker serves as a public liaison and is assigned to police headquarters. She is commended for going beyond the call of duty to provide outstanding customer service.
Parker's dedication and hard work have not gone unnoticed. She is described as the sparkle in the department that shines when darkness is presented. Working diligently with pride, humility and integrity, Parker follows the chief's service philosophy, which is to be citizen-oriented and carry out every interaction in a respectful and effective manner. Praise reports are often received from the citizens she assists as well as those she interacts with during her special assignments.
Recently, a mother visited police headquarters to retrieve her son's cellphone from property. The mother was very upset and feeling as if she was failing at being a mother because her son got into some trouble with some other young men.
The mother explained how her son had always made good decisions and never caused any problems. Parker offered words of encouragement and with the mother's permission she spoke to the young man. Before the mother and son left police headquarters, they had a newfound relationship restored with love, trust and respect. This was due to Parker reaching out to help them mend their brokenness.
Another citizen commented that he was amused at Parker's wit and perseverance while assisting him with arranging a detective to speak with him. These are just the few examples of the extra mile Parker goes to help in any way she can all while staying on top of her daily duties and responsibilities.
Additionally, when the department had a shortage of community resources officers to work school traffic, Parker stepped up to assist. She volunteered to work as a school traffic officer in the early mornings and in the afternoons during school dismissal.
Though she is the caregiver for her ill father, critically-ill son and her other sibling, Parker maintains her smile and is always reliable and on time to carry out her daily assigned duties. Her dedication and work ethic speaks volume of her as a human being. She is definitely a valued employee.