Heather Sterrett named Civilian Employee of the Month
Nov 21st, 2022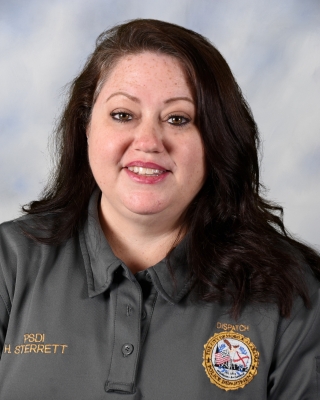 The Mobile Police Department honors Heather Sterrett as the Civilian Employee of the Month for October 2022. Sterrett serves as a public safety dispatcher in the Communications Unit. She is commended for her excellent work in managing a pursuit.
On October 11, 2022, Sterrett was assigned to dispatch on Precinct 2. At 11:51 a.m., she received a call regarding a stolen vehicle at the Circle K located at 4880 Schillinger Road South. The complainant advised that he had filed a police report in regard to his work truck being stolen on the previous day and that he was currently following his stolen vehicle.
The complainant then stated that the vehicle pulled into the parking lot of the Circle K and that he was waiting across the street in the parking lot of the CVS.
Officers were dispatched to the location at 11:57 a.m. One of the responding officers asked if the complainant was still on the phone and able to give an update if the suspect was to leave the location prior to officer arrival. Sterrett ensured that the complainant was still on the phone to relay any updated information.
Shortly after the officers arrived on the scene, they observed the suspect backing out of the parking lot and attempting to flee from the location. As a result, a vehicle pursuit ensued. Sterrett remained calm and immediately restricted her radio traffic. She patched in all radio channels and relayed essential information during the pursuit. Even under the most stressful situations Sterrett never wavered or lost focus of the task at hand.
The suspect was driving out of control with speeds topping 103 mph, putting the citizens of Mobile in imminent danger. Knowing that innocent pedestrians and motorists could become potential victims from the suspect's impetuous actions, this caused tensions to escalate exponentially on both sides of the radio.
At 12:18 p.m., the suspect wrecked the vehicle at the intersection of Gunn Road and Three Notch-Kroner Road. At 12:20 p.m., officers advised that the suspect had been taken into custody.
Sterrett is recognized for performing her job very well like a seasoned dispatcher despite only being employed with the Mobile Police Department for two years. Everyone on both sides of the radio worked hand in hand to get a career criminal off the streets and help make the city a safer place.