Greater Gulf State Fair Traffic Advisory
Oct 27th, 2022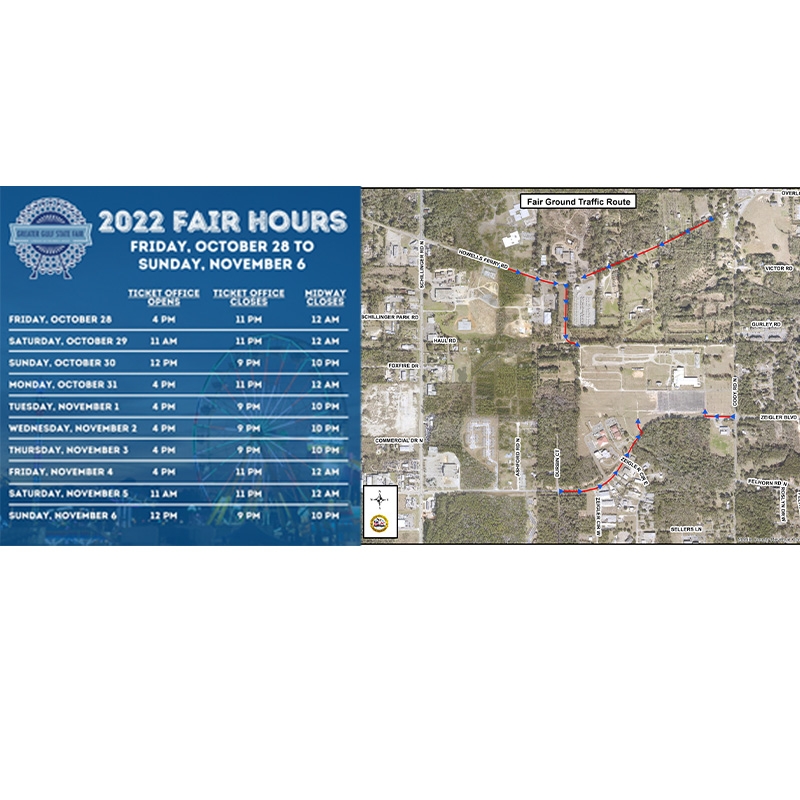 On Friday, October 28, 2022, the gates at The Grounds will open at 4:00 p.m. for the Greater Gulf State Fair. The Fair will be held from October 28, 2022, through November 6, 2022.
The Mobile Police Department will assist with the traffic to ensure residents and fairgoers arrive at their destination with minimal delays. Traffic control officers will be present during the Fair's operational hours. Please see the attached 2022 Fair hours and traffic route.
Because of the road work on Zeigler Boulevard and the increased traffic volume due to the Fair, we ask residents to be patient and mindful of traffic delays and, if possible, avoid the area to alleviate traffic congestion.
###