Don't Get Towed During Mardi Gras: Parking Guidelines for Parade Attendees
Feb 13th, 2023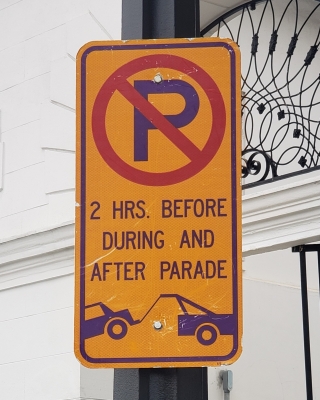 The Mobile Police Department is reminding residents and visitors of the parking restrictions in place for this year's Mardi Gras parade. In order to ensure a safe and enjoyable event for everyone, it is important for attendees to follow the guidelines and avoid parking on streets marked with gold and purple Mardi Gras signs two hours before, during, and after the parade.

Vehicles parked in violation of these restrictions may be towed. Therefore, we encourage everyone to plan ahead and find alternative parking options, such as nearby parking garages or lots. This will not only help prevent vehicles from being towed, but it will also reduce congestion and make it easier for emergency vehicles to access the parade route if necessary.
After 11:00 p.m., towed vehicles will be relocated to the permanent impound facility at 1251 Virginia Street behind the Mobile Police Department Training Academy. Call 251-208-1281 to check if your vehicle has been towed.
The city is committed to making this year's Mardi Gras celebration a success. We encourage everyone to work together to ensure a safe and enjoyable event.
###