Caution: Beware of Gift Card Purchases this Holiday Season
Nov 7th, 2023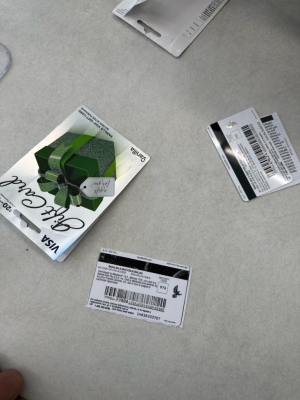 The Mobile Police Department wishes to alert our community to a concerning issue that has come to our attention during this festive season. We have observed a significant increase in instances involving compromised Vanilla Gift cards. It has come to our attention that these incidents involve unidentified individuals who are tampering with the original gift cards and replacing them with counterfeit ones. Subsequently, customers load money onto these altered cards and the funds are transferred into the possession of the culprits.
To safeguard yourself and your loved ones from falling victim to this fraudulent scheme, we advise the following precautions:
Please see attached a picture of the back of a counterfeit Vanilla Gift card.
Purchase Gift Cards with Care: When buying gift cards, scrutinize the packaging for any signs of tampering or unusual alterations. If anything appears suspicious, report it immediately to the store management and law enforcement.
Verify Gift Card Integrity: Before loading any money onto a gift card, ensure it has not been tampered with or replaced. If you have doubts about a gift card's authenticity, ask the store staff for assistance.
Receipts and Documentation: Always keep your receipts and any documentation related to your gift card purchases. This information can be invaluable if you encounter any issues.
Report Suspicious Activity: If you suspect that you have fallen victim to this scam or have witnessed any suspicious activity related to gift card tampering, please contact the Mobile Police Department immediately.
Our goal is to ensure the safety and well-being of our community members during this holiday season. By remaining vigilant and taking these precautions, we can collectively combat this fraudulent activity.
Thank you for your attention, and please share this warning with friends and family to help prevent further incidents.
###