Assistant Chief Clay Godwin Retires
Mar 2nd, 2022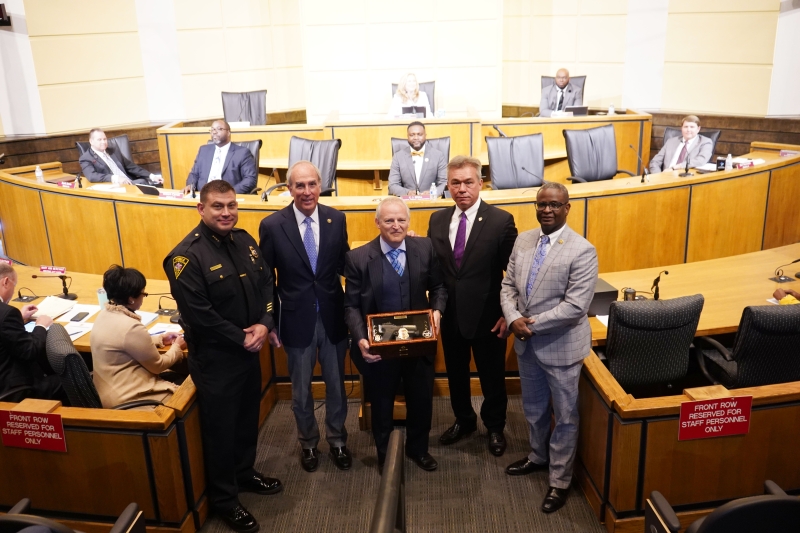 Mayor Sandy Stimpson, Public Safety Director Lawrence Battiste, Chief Paul Prine and several Mobile Police Department commanders honored Assistant Chief Clay Godwin today for his 32 years of service. Assistant Chief Godwin has retired from the Mobile Police Department. His last day was March 1, 2022.
During the City Council meeting held March 2, 2022, Mayor Stimpson presented Assistant Chief Godwin with a proclamation recognizing him as a valued leader and mentor within the police department, who has significantly contributed to the department's ability to provide solid, well-defined law enforcement service to the community.
Everyone made Assistant Chief Godwin's retirement celebration most memorable and wished him well.