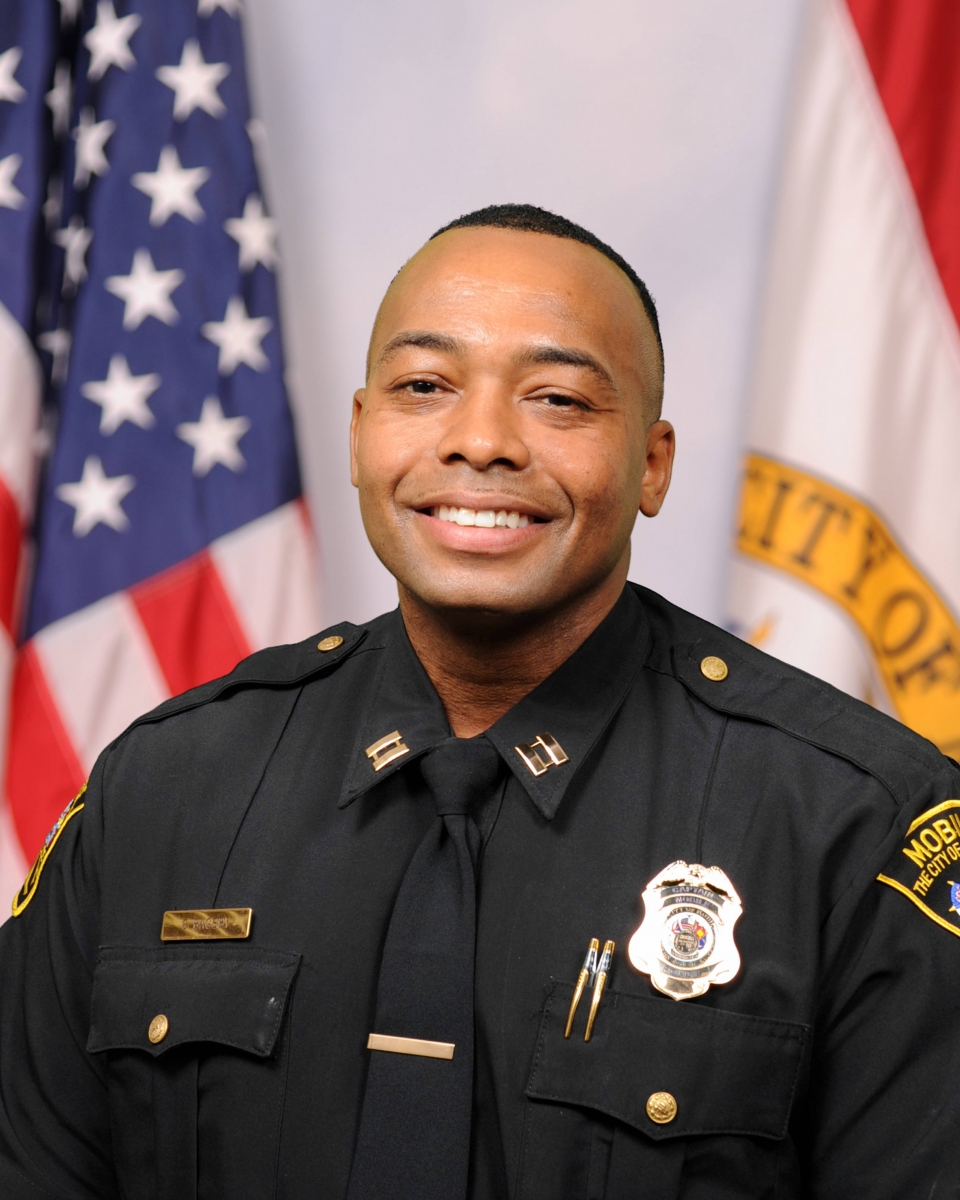 Welcome to the First Precinct
The First Precinct is commanded by Captain Charles Bagsby and is located at 850 Virginia Street.
The First Precinct operational area is bordered by the Mobile River, Government Street, Interstate 65 and the Theodore Industrial Canal a total of 89.4 square miles. This area is heavily populated by residential construction in addition to commercial and industrial development.
In 2020, the population for this area was approximately 53,237 residents with 41,103 calls for service.