Season of Hope Annual Giving Tree Lighting Ceremony
Nov 17th, 2022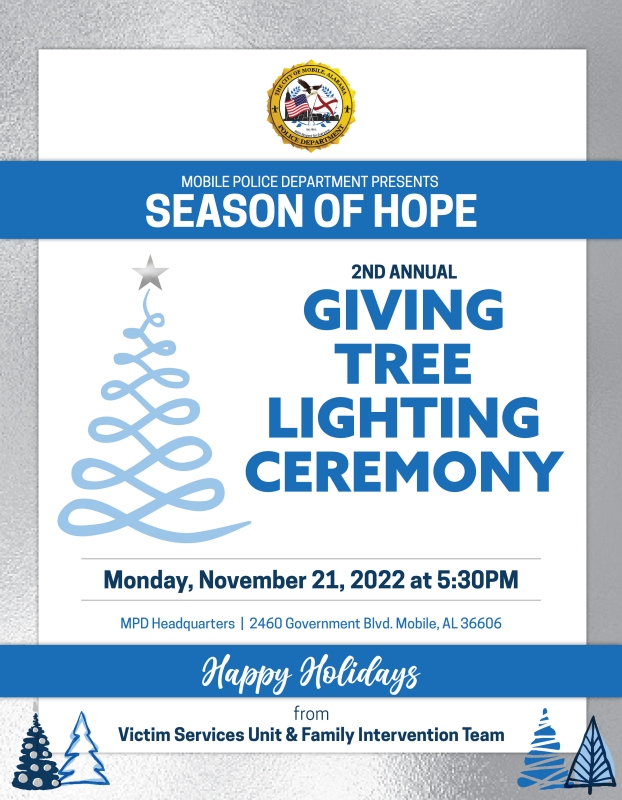 The public is invited to join MPD Victim Services Unit for the Lighting Ceremony of The Giving Tree. This event will take place Monday, November 21, 2022, at 5:30 p.m. in front of police headquarters.
Chief Prine will light The Giving Tree, acknowledging all victims of crime and the family members impacted. Throughout the year, the MPD Victim Services Unit provides services to victims of crime. In addition, officers will provide Christmas gifts for the victims' children this holiday season.
The Mobile Police Department Chaplains will serve refreshments. A special thanks to Home Depot for donating the Christmas tree.