National Coffee with a Cop Day celebrated on October 4th
Sep 27th, 2023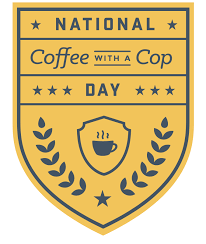 National Coffee with a Cop Day will be celebrated on October 4th this year. Locally, the Mobile Police Department will host its Coffee with a Cop event on that day at Heroes Sports Bar & Grille, 273 Dauphin Street. It'll take place from 8 to 10:30 a.m.
Coffee with a Cop is an opportunity for officers to connect with the community and talk with residents about issues that affect them - all over a cup of coffee. At the same time, it's an effort to further build community trust.
Along with coffee, attendees will be served Dunkin Donuts. The sponsors for Coffee with a Cop include Dunkin Donuts, Toomey's Mardi Gras and Heroes Sports Bar & Grille. The event is presented by MPD Crime Prevention Community Services Unit.
Coffee with a Cop events began in 2011 and are held by law enforcement agencies in all 50 states and have expanded into over 40 countries. The core objective remains the same: creating an environment where there are no communication barriers, no formal speeches, and no hidden agendas, just honest conversations about issues that affect communities.