Maintenance Mechanic Frederick Hunter Receives Civilian Employee of the Month Award
Mar 10th, 2023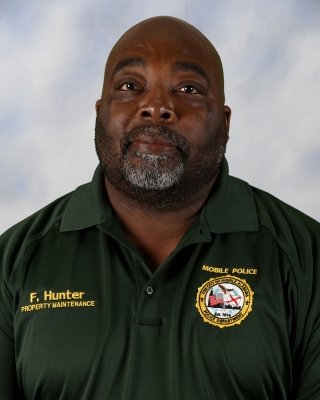 The Mobile Police Department has named Frederick Hunter as the Civilian Employee of the Month for February 2023. Hunter serves as the maintenance mechanic. Although only hired for a short time, in that time he has gone above and beyond his required duties. His job includes performing minor duties related to the maintenance and grounds of police headquarters and other buildings assigned to the department.
Hunter goes out of his way to find jobs that need to be completed. He does this on a daily basis without being asked and with very little supervision. He is self-motivated and takes pride in his work and how the headquarters building looks. When there is no assigned work to be done, Hunter finds work that need to be completed.
He is always at work on time with a positive attitude toward the people he comes in contact with and the task at hand. Hunter has taken it upon himself to organize and clean up the maintenance shed and make repairs to equipment that had not been functional in years. His work ethic is an asset to the Mobile Police Department.