Field Operations Division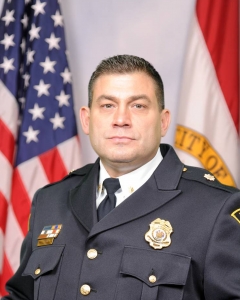 The Field Operations Division, commanded by Major Paul Prine, consists of all police precincts including general investigations as well as the Gang Interdiction Task Force.
Taking a proactive approach to build stronger police-community relationships, the Field Operations Division conducts a Stop, Walk and Talk throughout the city in each of the four precincts. Once a week the precinct captain and a police officer assigned to patrol that specific area will stop in a neighborhood, walk the neighborhood, and talk to citizens about what's going on in the community they live. Through Stop, Walk and Talk citizens get to know their police officers one-on-one. The initiative is also designed to help the police officers do their jobs better in protecting and serving.