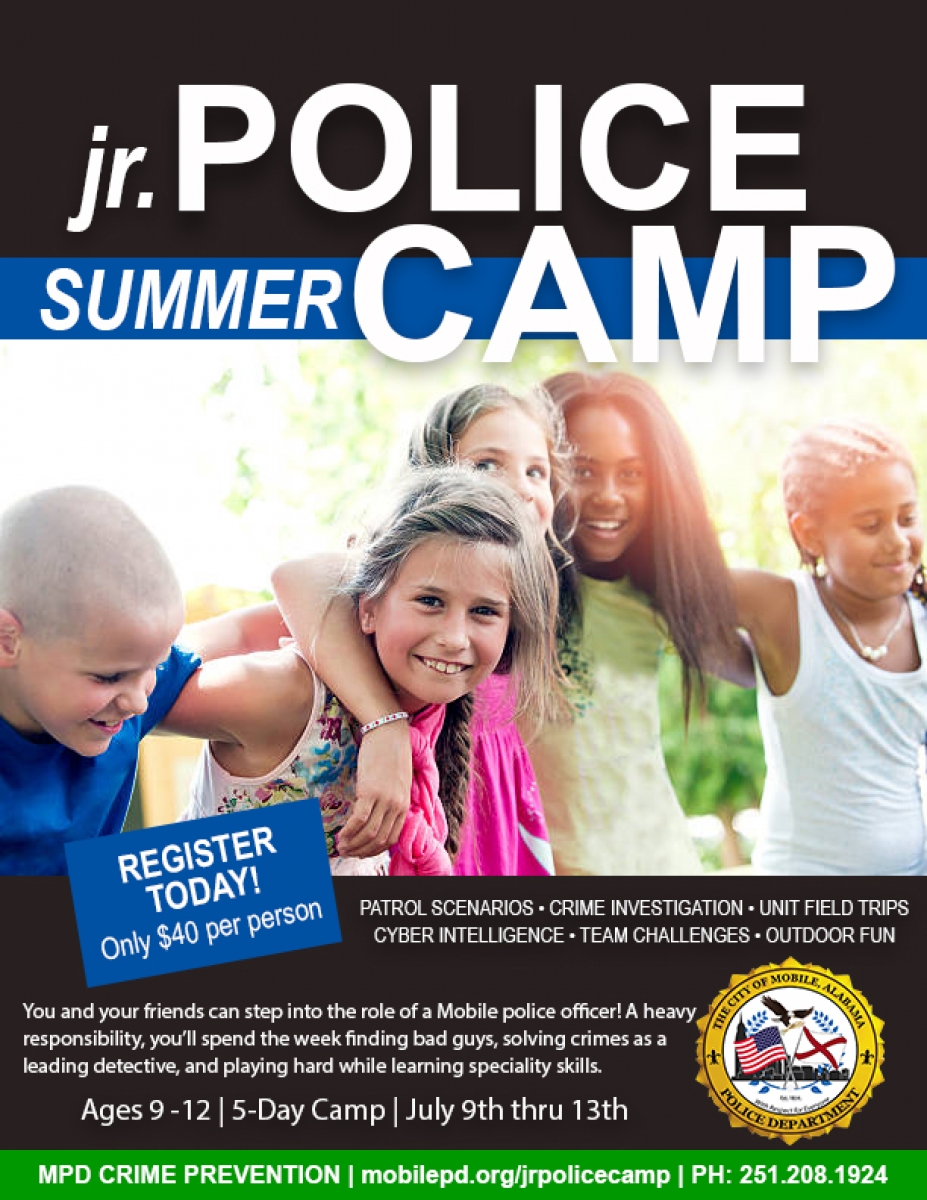 Here is an opportunity for kids who are fascinated with becoming a police officer to join the Mobile Police Department for an adventurous learning experience at Jr. Police Summer Camp. The five-day camp is July 9 through July 13 from 8 a.m. to 1 p.m.
Offered for the first time, kids ages 9 to 12 will get a peek into police patrol operations, crime investigations and cyber intelligence. There will also be field trips to the 911 Communications Center to understand what happens behind the scene of an emergency call. The kids will also visit Strickland Youth Center and Metro Jail.
Each day a 30-minute physical training will be included in the camp activities, along with team-building challenges. Participants will also be expected to journal their experiences.
Based on completed application and essay, 20 students will be selected for the Jr. Police Summer Camp. The cost is $40 per person. The deadline to apply is May 19, 2018.
To learn more and to apply, visit www.mobilepd.org/jrpolicecamp. For more information, call 251-208-1924.