Registration for the Crime Prevention Jr. Police Summer Camp Program is NOW OPEN!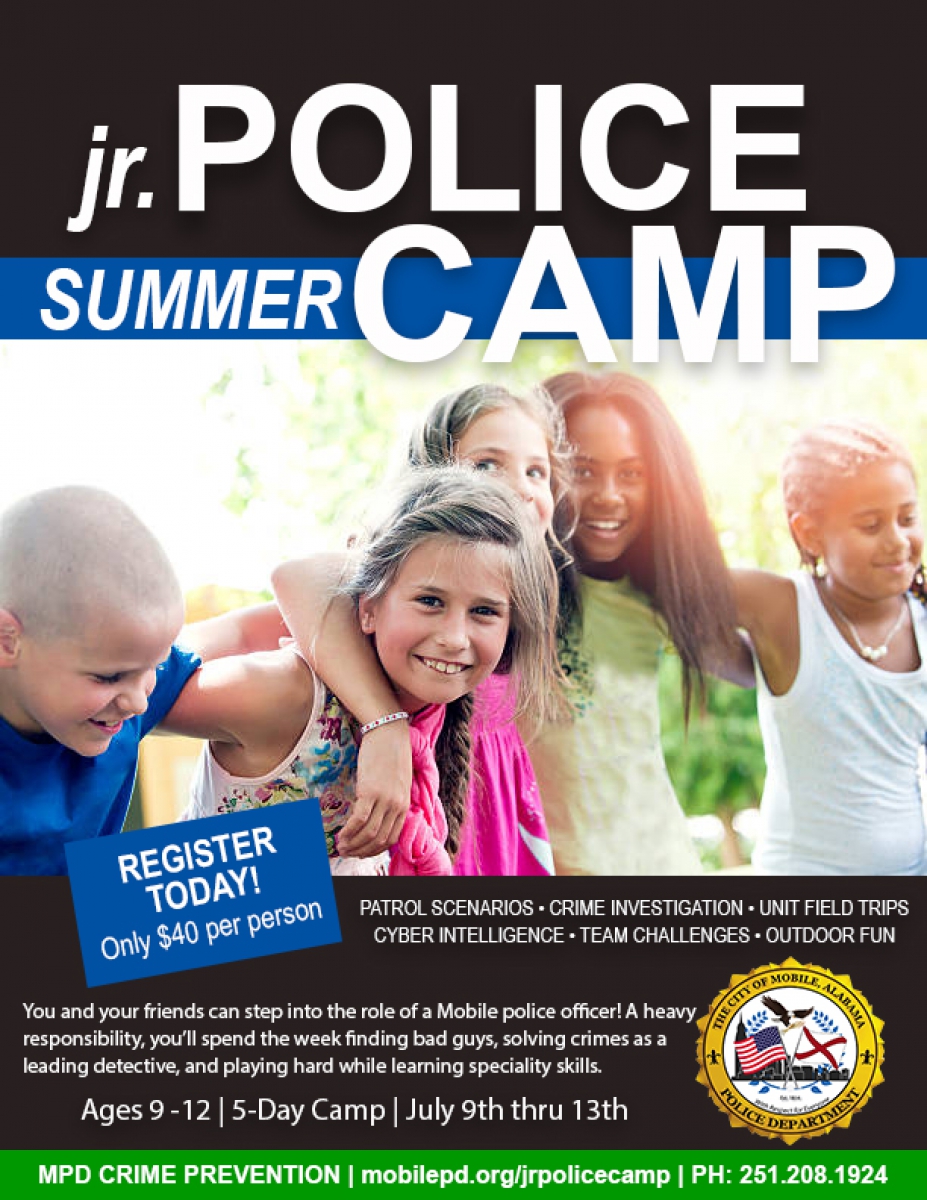 You and your friends can step into the role of a Mobile police officer. A heavy responsibility, you'll spend the week finding bad guys, solving crimes as a leading detective, and playing hard while learning speciality skills.
This complete crime-busting experience entails a whole lot of fun – outdoor games, team-building challenges and specialty unit field trips to spend some quality time with real world experts.
You and your team will handle real police equipment, including handcuffs, and be put in the shoes of an on-duty patrol officer. You will virtually examine crime scenes in order to bring justice to your city. Sounds like fun? It's just another day in the life of an officer.
The Jr. Police Summer Camp is for kids ages 9 to 12. The cost to participate is $40 per person.
The 5-day camp will be held at the Mobile Police Academy located at 1251 Virginia Street.
Camp Date: July 9th thru July 13th, 2018
Camp Hours: 8 a.m. to 1 p.m.
Apply today! You can help make Mobile the safety city in America with respect for everyone.
---
Application Instructions:
Click here to complete the application. Email your completed application to gary.owens@cityofmobile.org.
BASED ON APPLICATION AND ESSAY, UP TO 20 KIDS WILL BE SELECTED FOR THE JR. POLICE SUMMER CAMP.
Questions? Call Officer Gary Owens in Crime Prevention at 251.208.1924.