The Mobile Police Department Guardian Initiative presents "COLOUR" – a town hall meeting designed to create open lanes of understanding and respect.
Voice your concerns and issues related to law enforcement
Share how police can better serve your community
Get help if you have been a victim of crime
UPCOMING TOWN HALL MEETING
Murphy High School Auditorium
100 S. Carlen St. at 6:00 p.m.
Participants' feedback will be used to evaluate and improve police-community relations.
---
The Mobile Police Department Guardian Initiative exists to cultivate a new law enforcement experience where officers become guardians of the younger citizens, committing to be positive role models and mentors, and responsive to encourage their good pursuits. From the classroom to the neighborhood park, officers bring a compassionate presence to help build brighter futures steered away from crime.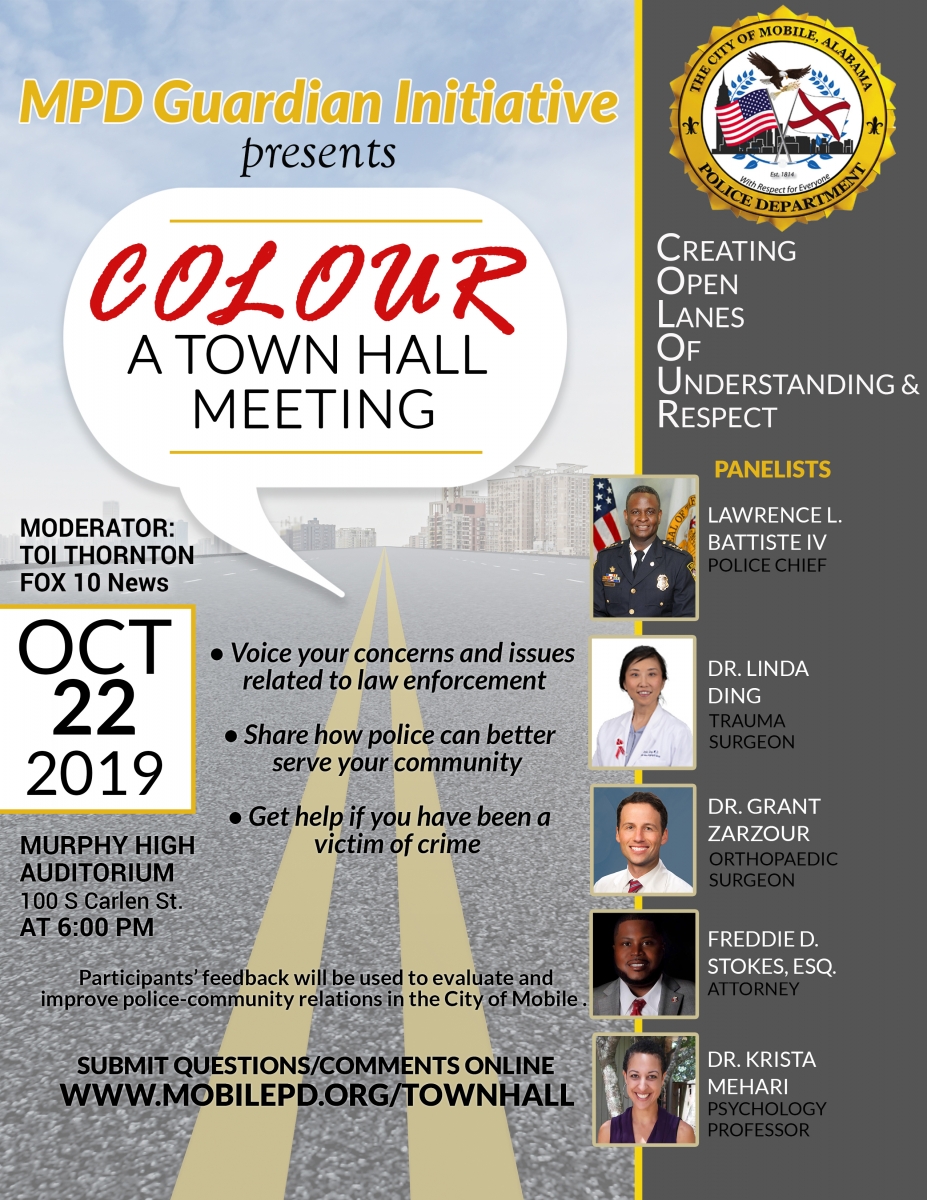 Alexandria L.
I'm a survivor of domestic violence. I survived my niece Angelisha Jones didn't my neighbor and the most recent murder suicide. When i was trying to get help in my own case i had to go through so much to get something done and i was almost killed at the hands of my daughter father he went for almost a year before he was aressted because we was out at a gathering and i told the police on duty i had a warrant against him and that's how he was aressted he still would be left unpunished if i didn't help. The laws have to be changed towards violent crimes to a woman or man no bail you kill someone or attempt to kill no bail we have to quit giving a slap on the wrist. I wish i could be there to talk in person but I'm at work. Have a live feed so people who work can participate.
Previous
Next