---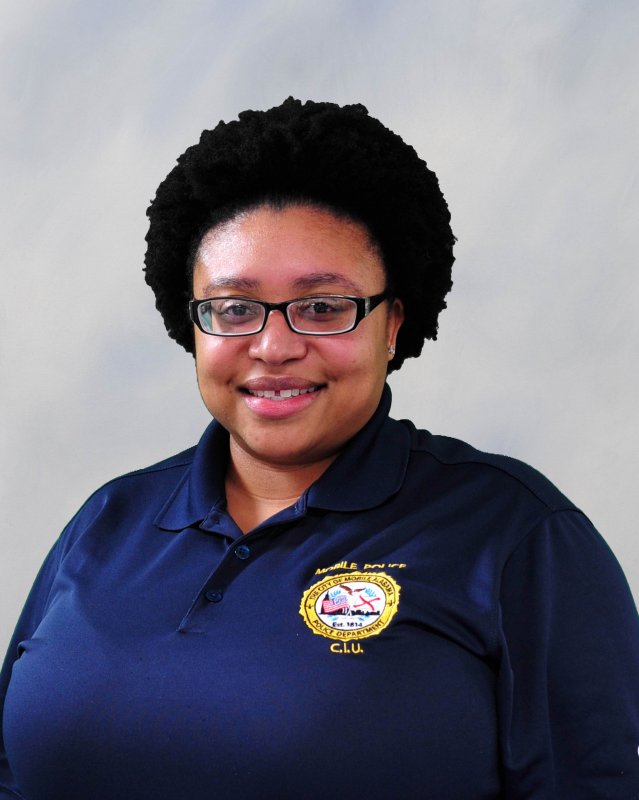 The Mobile Police Department has named Renisha Jones the Civilian Employee of the Month for February 2021. Jones joined the department in July 2018 and serves as an intelligence analyst in the Cyber-Intel Unit. She is praised for identifying the suspect connected to stealing trailers from a business off Ziegler Boulevard and tracking the suspects responsible for damaging art in downtown Mobile.
In total, Jones furthered the investigations in over 30 cases by delivering actionable intelligence and identifying several suspects. She spent numerous hours sifting through evidence to identify those suspects, sometimes only identifiable by the slightest clue. Additionally, during real-time incidents, Jones delivered live, actionable intelligence to responding officers.
Here are the two notable examples of her work.
The first involves an unknown suspect who stole two trailers from a business located on Zeigler Boulevard over a two-day period. Upon reviewing the case, Jones was able to positively identify the suspect's vehicle. Four days later, the vehicle was located on Airport Boulevard and the driver was detained.
The driver admitted to being in possession of the trailers. He was arrested and charged with receiving stolen property first degree and receiving stolen property second degree.
The second case involved two criminal mischief incidents that occurred in the downtown area. A group of people damaged one the oyster art pieces at the corner of Dauphin Street and Conception Street while they were walking around Bienville Square. During her investigation, Jones was able to track the suspects to their vehicle at St. Francis Street and Franklin Street.
It was then discovered that the same suspects also flipped a car onto its side in the parking lot. After further research, Jones was able to positively identify the vehicle and the suspects. The information was given to the investigators. Three people were arrested and charged with criminal mischief first degree and criminal mischief second degree.
---
For inquiries contact MPD Public Affairs Office
Contact Phone #:
251-208-1918
Contact Email:
charlette.solis@cityofmobile.org
---
Back To News