---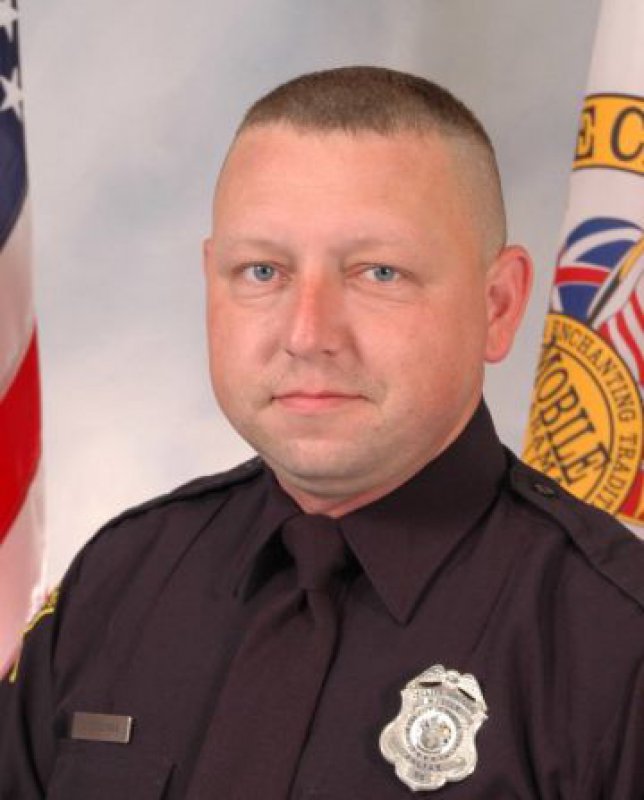 The Mobile Police Department has named David Goodman Officer of the Month for December 2016. Working 15 years as a patrolman, Goodman is assigned to the Second Precinct Field Operations Division.

Goodman is recognized for being instrumental in solving several cases through thorough investigation. On Dec. 9, 2016, Goodman responded to the 2600 block of Wagon Tongue Drive in reference to an attempted burglary that had just occurred. When arriving on the scene, Goodman, along with other officers, developed information from various witnesses that the subjects fled to the 2600 block of Wagon Wheel Drive.

At the residence, two subjects were arrested and another subject had a Tech-9 pistol in his room which connected him to numerous robberies. Further investigation into their criminal activity helped Goodman identify the suspects involved in the burglaries at Windsor Place, Yester Oaks, and Sandpiper Apartments complexes.

On Dec. 15, 2016, Goodman was en route to a non-priority call when he heard over the radio of a suspect attempting to cash a forged check at the Regions Bank on 4100 Government Blvd. Being near the location Goodman responded and detained the suspect who was later arrested.

According to his supervisor, Goodman exhibits good instincts and endeavors to solve cases rather than just respond to the calls assigned and writing a report. He routinely goes above and beyond the call for service.

For the month of December, Goodman responded to 64 calls and 39 backings, made eight felony and four misdemeanor arrests, and wrote eight tickets.

The Mobile Police Department will honor Goodman at the Officer of the Month Luncheon held at the Azalea Golf Course Club, 1000 Gaillard Drive, on Wednesday, Jan. 11 at noon. The Midtown Optimist Club sponsors the luncheon.
---
For inquiries contact MPD Public Affairs Office
Contact Phone #:
251-208-1918
Contact Email:
charlette.solis@cityofmobile.org
---
Back To News