Press Release

Mobile Police Investigate Compass Bank Robbery
August 06, 2013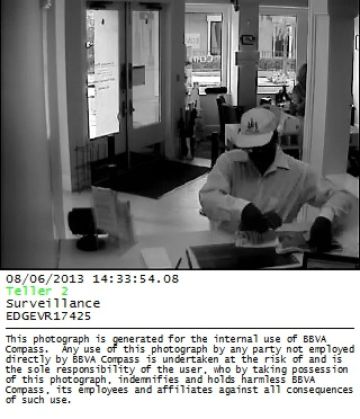 On August 6, 2013, at approximately 2:30 p.m., an unknown black male entered the Compass Bank at 1 South Royal Street, passed a note to the teller demanding money. The teller complied and the subject left the bank in an unknown direction.

He is described as 5' 8" - 5' 10", approximately 180 lbs and in his mid to late 40s.

Anyone with information is asked to call Mobile Police at (251) 300-7612.