---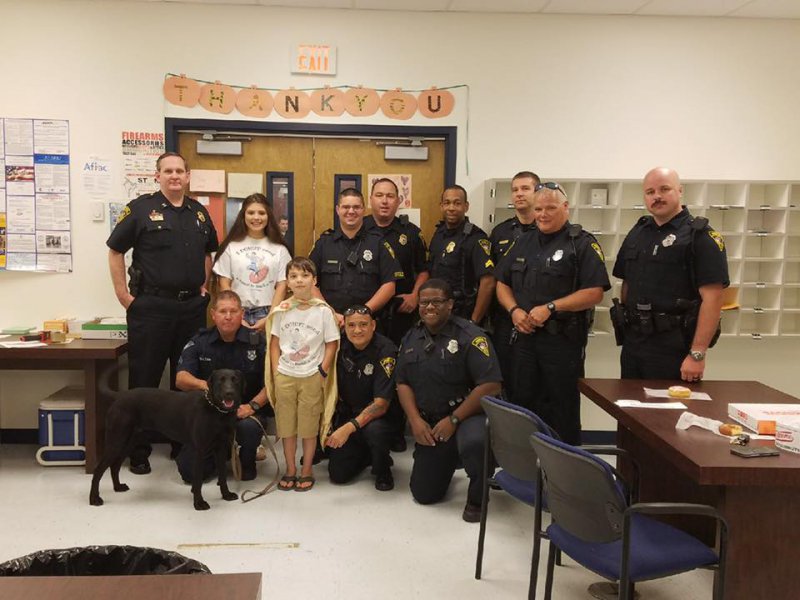 9-year-old Tyler Carach has a mission called "I Donut Need a Reason to Thank a Cop" with the goal to travel across the country visiting as many police departments as possible and thanking them for their service. Tyler is from Bratt, Florida and launched his mission August 2016. He has been featured on Inside Edition as well as the Steve Harvey Show, https://youtu.be/npCn3pkxiAs.

On Thursday, June 15, Tyler visited MPD Precinct 4, during 6 a.m. roll call, to greet the police officers with donuts and coffee and thank them for their service.

In appreciation, MPD surprised Tyler with one of his favorite police units --the K-9 Unit. Cpl. Pat McKean and K-9 dog Otter attended to welcome Tyler alongside Precinct 4 Captain Jackson and his squads.
Tyler the Donut Boy
---
For inquiries contact MPD Public Affairs Office
Contact Phone #:
251-208-1918
Contact Email:
charlette.solis@cityofmobile.org
---
Back To News