---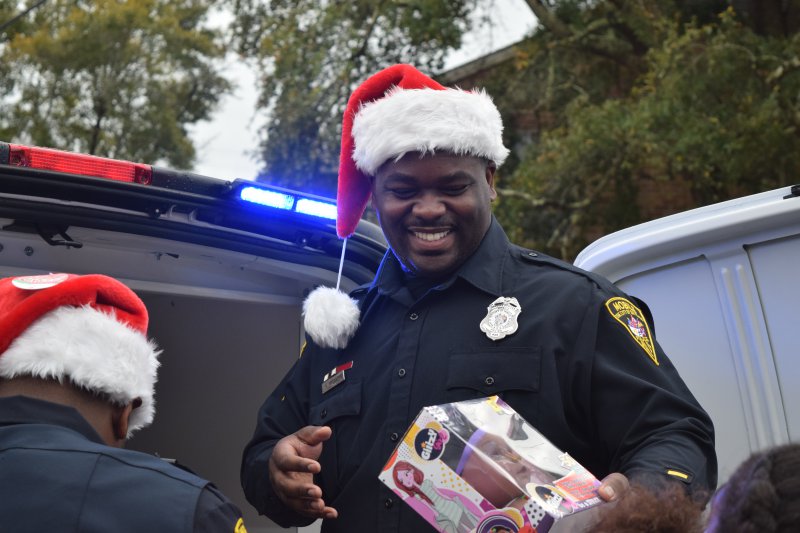 Who delivers Christmas gifts with blue lights and sirens? Santa with a Badge does! On Wednesday, December 22, 2017, Mobile police officers arrived at Azalea Pointe Apartments, Seabreeze Apartments and Peace & Joy Learning Center with two paddy wagons filled with toys in hope of spreading some Christmas cheer. From the bright eyes and beautiful smiles, the kids receiving the Christmas gifts got a memorable merry surprise!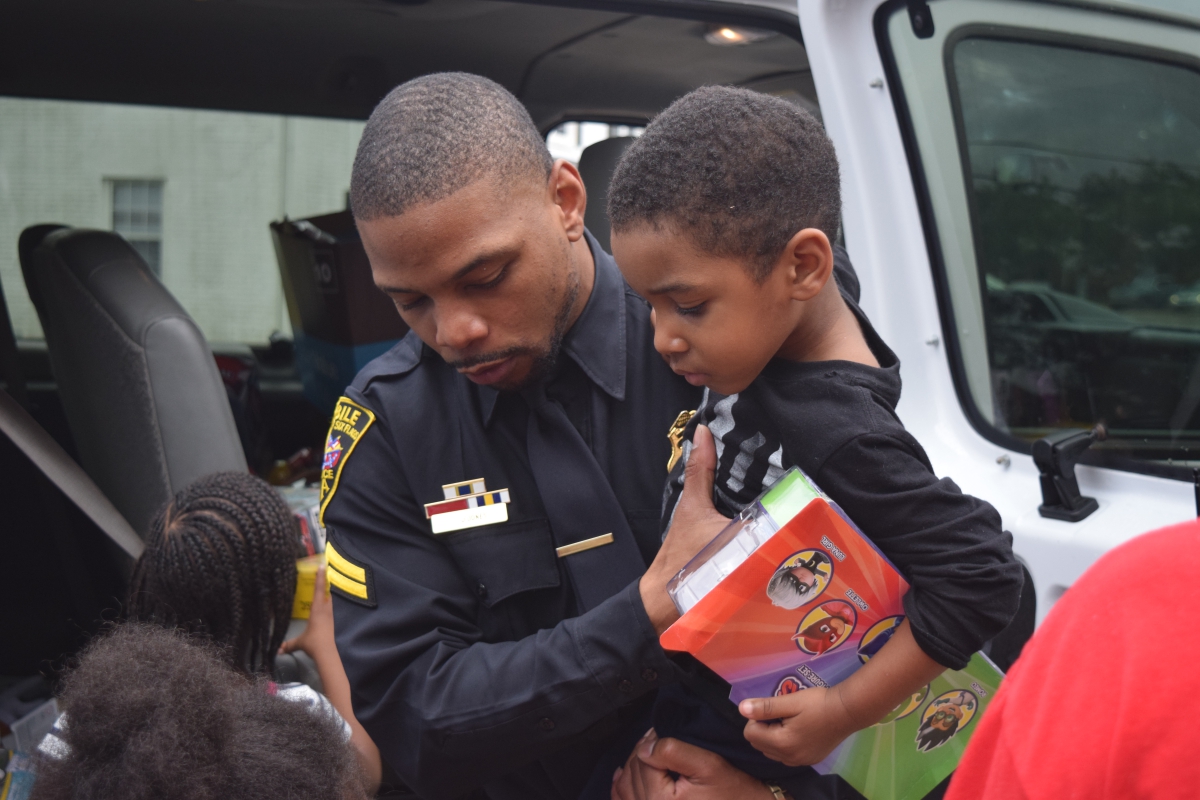 Santa with a Badge was formed in 2014 when three Mobile police officers decided to spend their own money to buy gifts for the children in a community where they recently conducted several high-profile arrests. It was important for the police officers to begin fostering a healthy relationship with the children because they didn't want them to grow up with a negative perception of police officers due to the environment where they lived.
Fast forward three years, Santa with a Badge has grown significantly with backing from several community supporters. Special thanks to this year's sponsors Toys R Us, Hargrove Engineers, Councilwoman Bess Rich, Austal USA and several Mobile police officers.
View more photos: https://flic.kr/s/aHsm81keWA
---
For inquiries contact MPD Public Affairs Office
Contact Phone #:
251-208-1918
Contact Email:
charlette.solis@cityofmobile.org
---
Back To News