---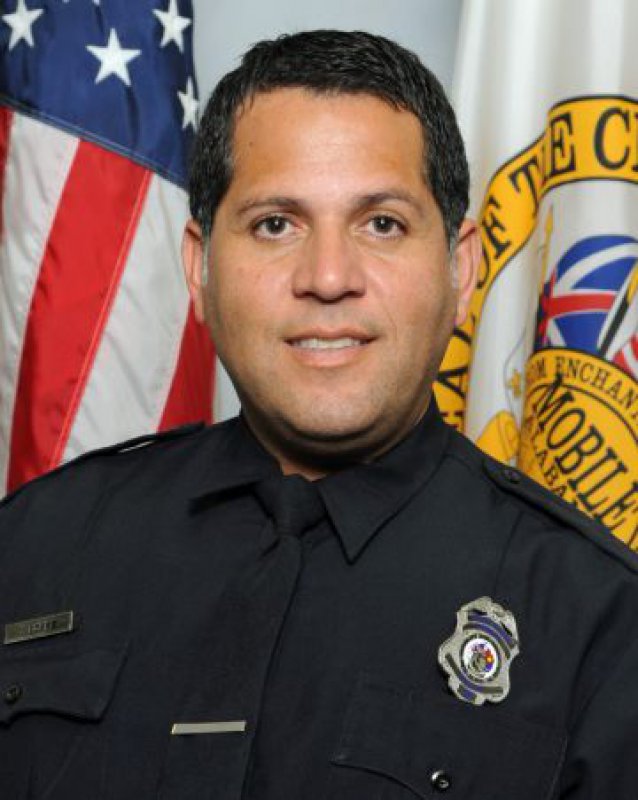 A probationary Mobile Police Department officer was terminated from employment today after an incident where he fired his service weapon into the driver's side of an occupied vehicle outside of Mobile Police jurisdiction resulting in minor injuries to the driver's lower legs.

"Although it is very early in the investigation of this incident, there were major procedural violations that warrant the termination of this probationary officer," said Mobile Police Chief James Barber.

The former officer, Ivan Lopez, was in the first quarter of his year-long working test period as a Mobile police officer. A former Prichard and Chickasaw police officer, Lopez was hired by the Mobile Police Department on Sept. 17, 2016.

Chief Barber explained that regardless of experience, law enforcement officers hired by the Mobile Police Department serve a probationary period in which they learn the policies and procedures of the Mobile Police Department.

Early on last Saturday morning Dec. 10, 2016, Lopez was on patrol in the Third Precinct area watching for drivers under the influence of alcohol or drugs.

According to Lopez, he observed a vehicle driving toward him in his lane and he pursued it into the Prichard Police jurisdiction. Lopez stated that in a confrontation with the driver outside the vehicle, he used his Taser which was ineffective. The driver got back into the vehicle. Lopez fired shots into the vehicle's driver side door as the driver attempted to leave the scene.

"Policies and procedures must be followed by all Mobile police officers at all times," Barber said.

Lopez violated Mobile Police Department's procedures by:
• leaving Mobile Police jurisdiction without approval and without notifying his superiors;
• engaging in law enforcement action outside of jurisdiction for a traffic violation;
• violating the Mobile Police Department Pursuit Policy by failing to activate emergency lights and sirens while driving irrespective of traffic laws; and
• continued into another jurisdiction after having lost sight of the suspect vehicle.

The Mobile Police Department is investigating if the firing of the weapon violated procedures that required an imminent threat to the officer or citizens before deadly force is used. As is the protocol, the criminal investigation into this matter will be turned over to the District Attorney's Office to determine if any criminal charges are warranted. The FBI has also been notified and will conduct a separate independent investigation that will be forwarded to the Department of Justice.

"We are an organization of rules, regulations, policies, and procedures. Violation of the rules, regulations, policies, and procedures that place police personnel or citizens at risk require swift and decisive action, as we have done in this situation," Barber said.
---
For inquiries contact MPD Public Affairs Office
Contact Phone #:
251-208-1918
Contact Email:
charlette.solis@cityofmobile.org
---
Back To News