---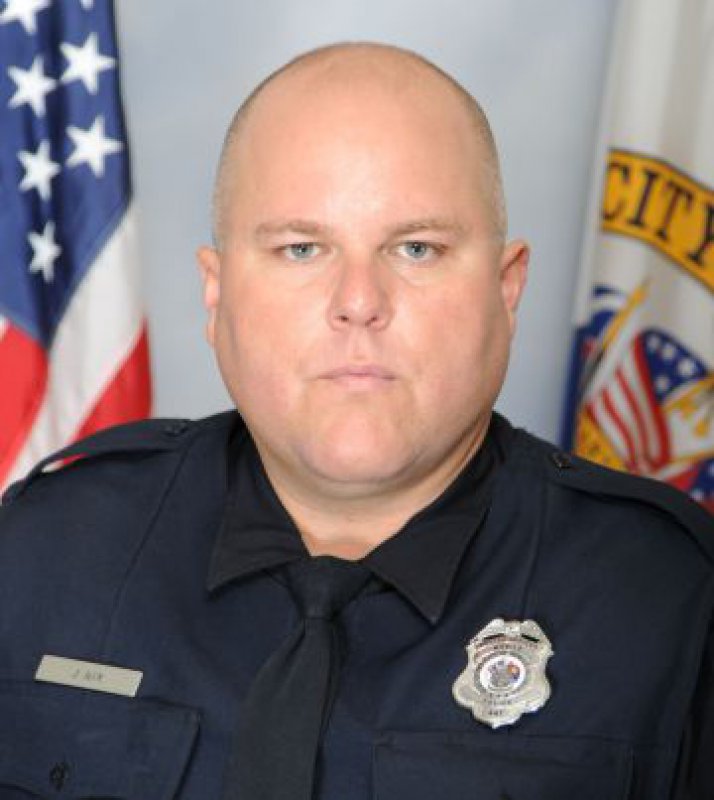 The Mobile Police Department has named Joshua Nix the Officer of the Month for August 2016. Nix is a patrol officer assigned to the First Precinct. He is recognized for his efforts in catching three commercial robbers.

Nix responded to a robbery in progress at Waffle House located on 1851 Government Street shortly after 2:30 a.m. on Aug. 31, 2016. When he arrived on the scene, the suspects were exiting the back of the restaurant and led Nix on a vehicle pursuit.

The suspects traveled on Government Street to Azalea Road, and then turned on Village Green Drive. One of the suspects jumped from the vehicle and continued on foot. Nix gave this suspect's description to the responding officers and followed the vehicle until it stopped in the rear of an apartment complex. Nix and his backing unit took the suspects into custody.

During the month of August, Nix answered 159 calls for service and assisted on 57 calls. He made five felony arrests and one misdemeanor arrest, and issued six citations.

"Officer Nix is a dedicated public servant and conscientious police officer, and respected by both his peers and supervisors," said Sergeant Michael Kelly of the First Precinct, Squad Two.

He joined the Mobile Police Department in 2011.

Nix will be honored at the Officer of the Month Luncheon on Sept. 13, 2016 at noon. The event, sponsored by the Midtown Optimist Club, will be held at the Azalea Golf Course Club, 1000 Gaillard Drive.
---
For inquiries contact MPD Public Affairs Office
Contact Phone #:
251-208-1918
Contact Email:
charlette.solis@cityofmobile.org
---
Back To News