In July 2017, the Precinct 2 police station will have a new location that will reduce time and miles traveled for police officers when responding to calls at shift change. The newly-located precinct will be in the Cloverleaf Plaza at 5441 Highway 90, which is more centrally located within the boundaries of the precinct.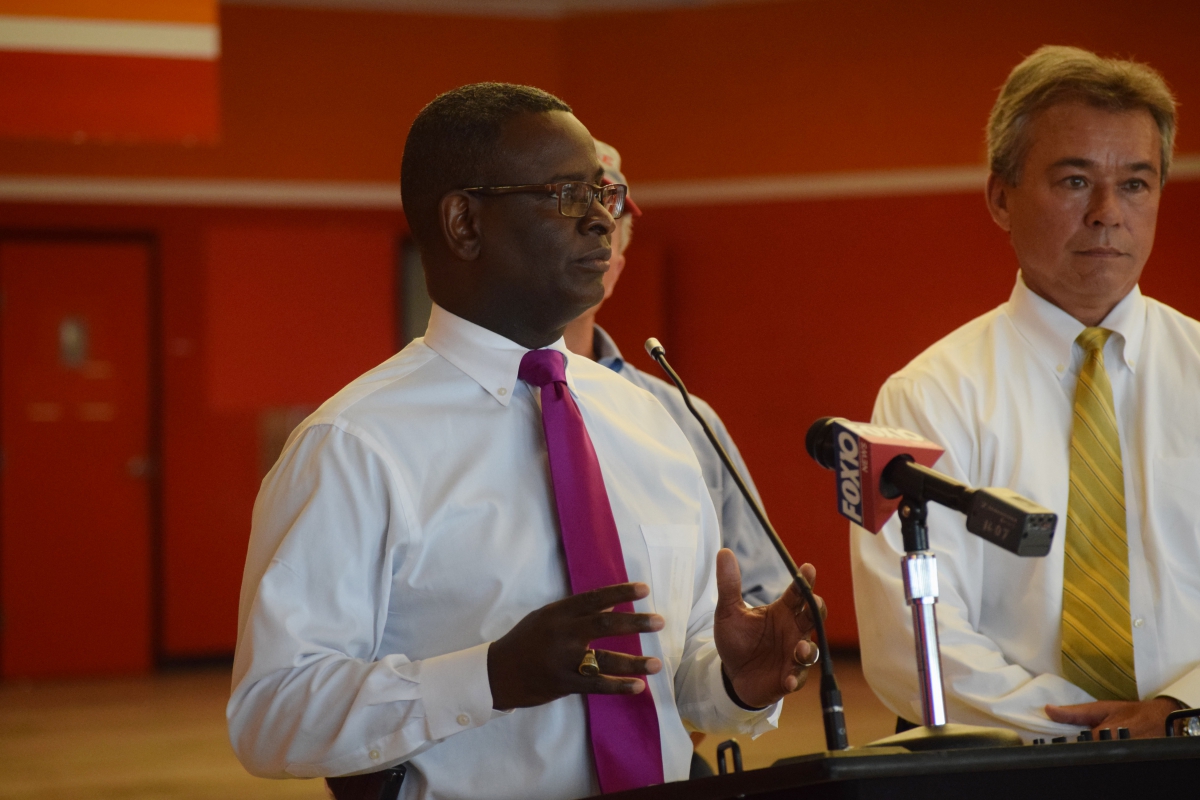 "It gives me great pleasure to finally have a precinct that is actually located in the assigned Precinct 2 area," said Mobile Police Chief Lawrence Battiste. "We want to give residents the added assurance that the new location is another way we are progressing in fulfilling our promise to keep Mobilians safe."
The current location, 4851 Museum Drive, is outside the boundaries of the assigned precinct jurisdiction, making police officers travel 19 miles and 29 minutes from the furthest point (North Street located off Dauphin Island Parkway). With the new location, police officers will only have to travel 10.3 miles from the furthest point and 16 minutes – cutting response time nearly in half at shift change.
At the beginning of every shift, police officers must report to the precinct for roll call. Once they get briefed, then they depart from the precinct and respond to incidents throughout the precinct area. At the conclusion of the shift, police officers report back to the precinct to have their supervisors review the reports they have written during their shift and to debrief the oncoming shift on any significant events.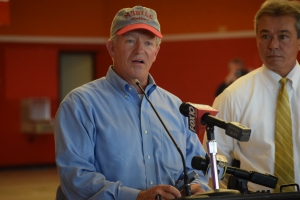 "This is an important development for both the local citizens and our police officers who cover the area because it will also allow us to be more efficient and effective in our operations," said Councilman John Williams.
For a shift of 14 police officers and two supervisors, it's estimated that 5,062 hours of travel time will be saved on a yearly basis. The miles of travel saved each year will be 268,640.
In regards to the fuel cost savings, Precinct 2 will save 17,909 gallons of fuel and $28,297, based on the current price of $1.58 that the City of Mobile pays for fuel per gallon. The current patrol vehicle used by the Mobile Police Department is the Chevrolet Caprice, which gets an average of 15 miles per gallon.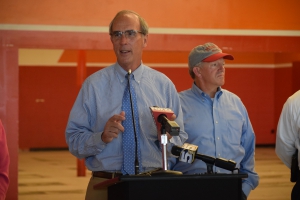 The mayor and city officials joined the Mobile Police Department to unveil the architectural rendering for the new precinct Friday, May 19, 2017 at 2 p.m.
"The primary responsibility of government is the safety and security of the public," said Mayor Sandy Stimpson. "Our citizens can have the assurance that this top-notch facility will aid our officers to respond to emergencies swiftly and safely. We will continue to provide our first responders with the tools and resources they need to protect our citizens' lives."