---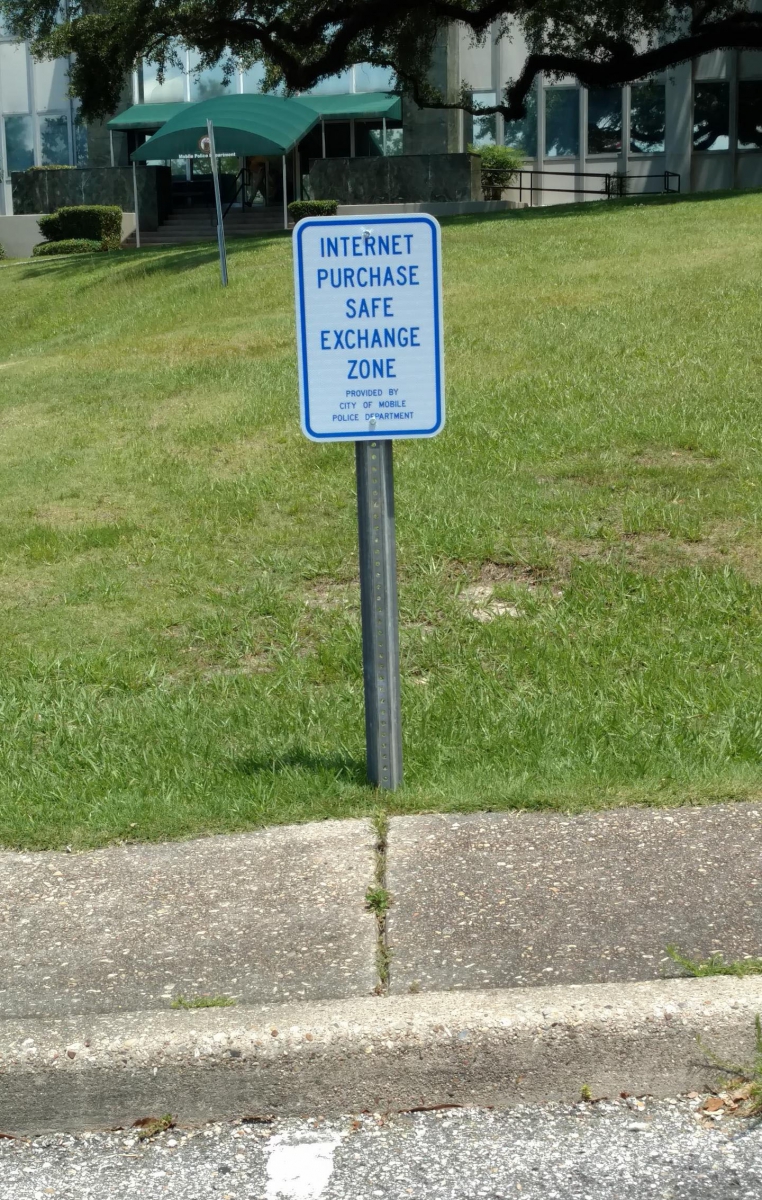 With the popularity of mobile classified apps, the Mobile Police Department urges the public to use its designated Internet Purchase Safe Exchange Zones when buying from and selling to others locally. Using a safe exchange zone helps prevent becoming a victim of a crime such as a robbery.
Last night, around 10:18 p.m. two young male victims made an arrangement to meet at the Citgo Gas Station located at 2721 Spring Hill Avenue to trade an iPhone 7 Plus with a person they had been chatting with on Letgo. When the victims gave him the phone to look at, an unknown male came out the bushes and pointed two guns equipped with lasers at the victims. The victims immediately took off running, and the iPhone 7 Plus was stolen.
Setting up Internet Purchase Safe Exchange Zones is a way the Mobile Police Department helps keep citizens safe when they need a meeting place to complete the deal on items offered up for sale online.
The Internet Purchase Safe Exchange Zones are clearly marked in the parking lot at police stations and at police headquarters.
Headquarters – 2460 Government Blvd
Precinct 1 – 850 Virginia Street
Precinct 2 – 5441 Hwy 90
Precinct 3 – 2165 St. Stephens Road
Precinct 4 – 8080 Airport Blvd
Western Administrative Complex – 4851 Museum Drive
---
For inquiries contact MPD Public Affairs Office
Contact Phone #:
251-208-1918
Contact Email:
charlette.solis@cityofmobile.org
---
Back To News