---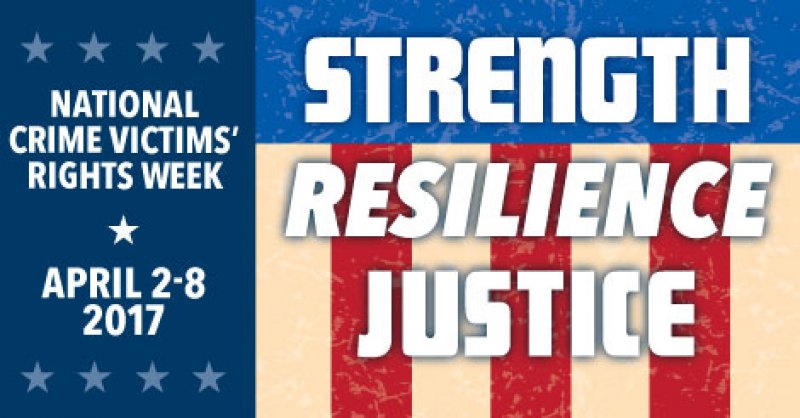 In commemoration of National Crime Victims' Rights Week April 2 – 8, the Mobile Police Department raises awareness about crime victims' issues and rights, and introduces the community to the important resources and services available.
Those who have been a victim of a crime are invited to participate in a special event Saturday, April 8 from 10 a.m. to 2 p.m. at Arlington Park, 1750 S. Broad St.
With the theme Strength. Resilience. Justice., the Office for Victims of Crime (OVC) of the U.S. Department of Justice leads communities across the country in their victims' rights observances. Last year, over 5 million individuals were a victim of a crime, and there were nearly 15 million property victimizations, according to the National Crime Victimization Survey conducted by the Bureau of Justice Statistics.
Event activities include a pinwheel ceremony, serving as a visual tribute to support victims and loved ones through their recovery. There will be a One-Mile Fun Run to bring the community together for fun and to inspire victims' rights celebration. Bob Grip of Fox 10 Fugitive Files, who works with the Mobile Police Department every week on behalf of crime victims, will be one of the program speakers along with other advocates.
Informational booths offering resources and services to support the ongoing healing of victims and survivors will be available. Sidewalk art is another activity participants will get to enjoy. Giveaways include t-shirts, challenge coins, snow cones, and other free food.
This event is organized by the Crime Prevention Unit. For more information, call 251-208-1924.
---
For inquiries contact MPD Public Affairs Office
Contact Phone #:
251-208-1918
Contact Email:
charlette.solis@cityofmobile.org
---
Back To News