---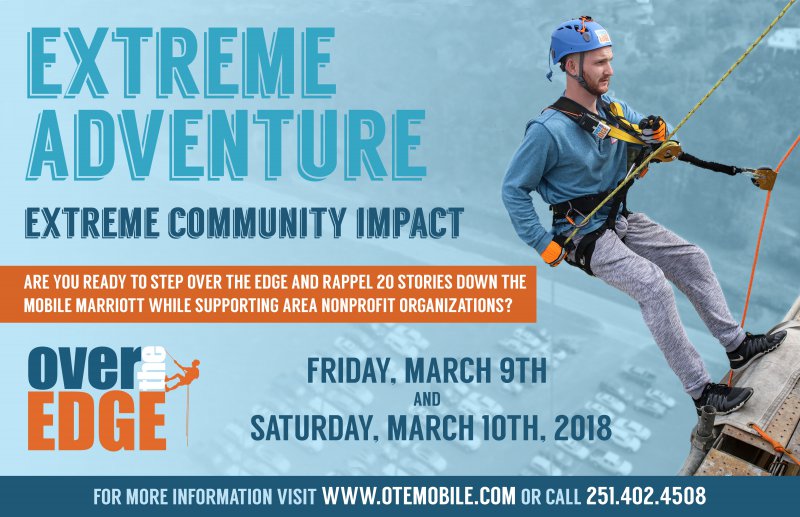 Mobile police officers are ready to step "over the edge" and rappel 20 stories down the Mobile Marriott for extreme adventure and to help raise money for local nonprofit organizations. Over the Edge is a charity event of the 74 Club, which exists to give back to the community through service above self.
The event will be held Friday, March 9 and Saturday, March 10. There will be teams featured in the morning and afternoon each day – all experiencing the thrill of rappelling over 200 feet while friends, family and the community watch.
More than a dozen of Mobile police officers will join other men and women who are also passionate about giving back and engaging in an adrenaline pumping event. Anyone can donate money to support either an individual or team. The Mobile Law Enforcement Foundation is one of the nonprofit organizations that will benefit from the money raised to support its community programs.
This year will mark the third year that Over Edge has been held in Mobile and the first time Mobile police officers will rappel in the event. For more information, go to www.otemobile.com.
Over the Edge promo video: https://www.dropbox.com/s/oglob392ocjhylo/OTE%2074%20CLUB.mpeg?dl=0
---
For inquiries contact MPD Public Affairs Office
Contact Phone #:
251-208-1918
Contact Email:
charlette.solis@cityofmobile.org
---
Back To News