---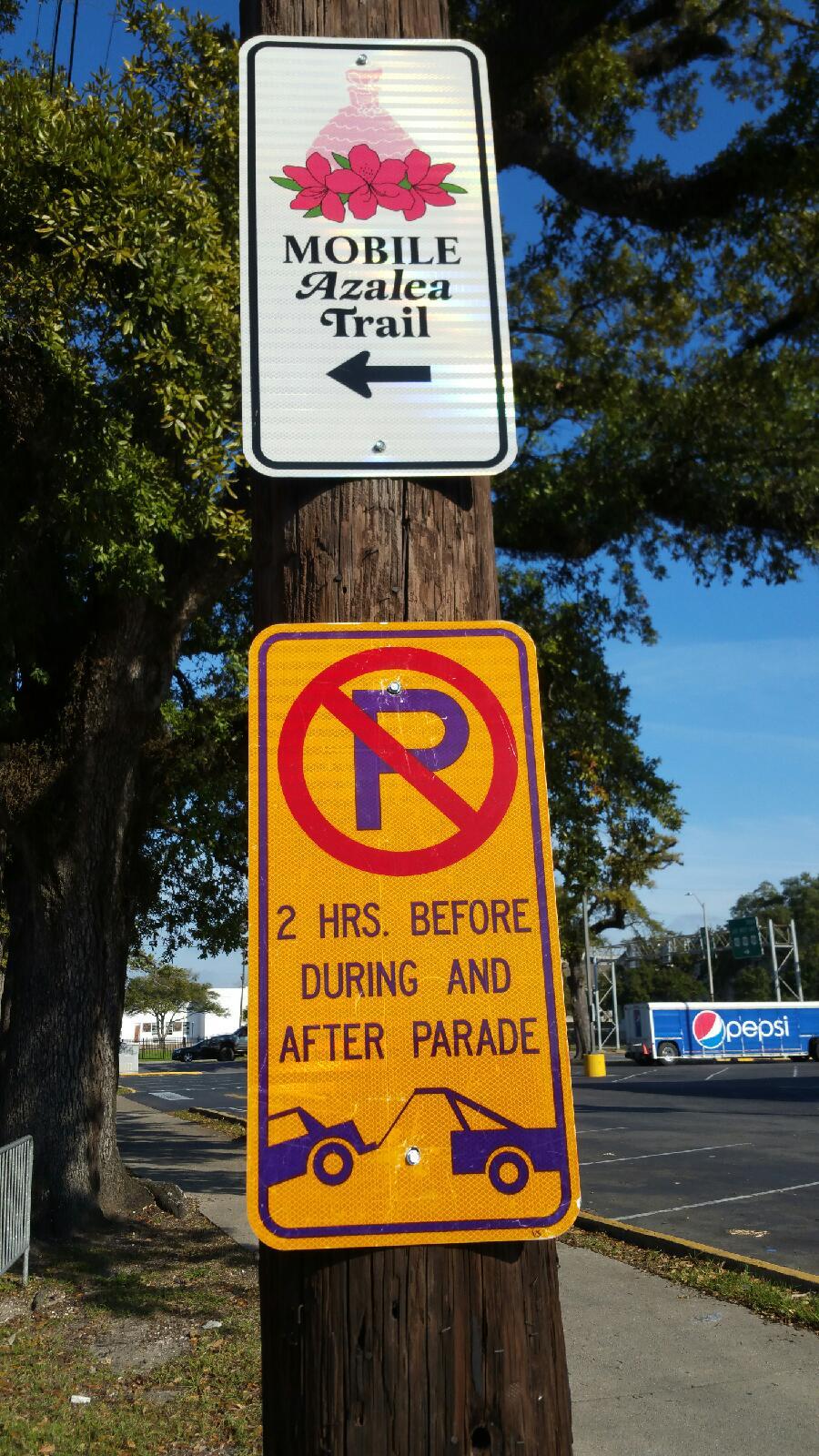 The gold and purple Mardi Gras signs are up to remind drivers of the no parking zones set two hours before, during and after the parades. Please pay attention to the signs to avoid receiving a ticket or having your vehicle towed.
No Parking Zones on the Southside Parade Routes:
Church St. between Washington Ave. and Claiborne St.
Canal St. Service Road between Lawrence St. and Dearborn St.
Conti St. between Royal St. and Broad St.
Due to the new route -F-, the no parking signs will continue west on Conti St. to Common St.
Guests can park on any side streets that allows parking and that does not block any businesses or residences driveways.
Parking is allowed on the Water St. in the median between Beauregard St. and St. Francis St. as long as the vehicles do not impede traffic.
No Parking Zones on the Northside Parade Routes:
Claiborne St. between Congress St. and St. Louis St.
Warren St. between St. Anthony St. and Dr. King Ave.
Kennedy St. between Dr. King Ave. and Springhill Ave.
---
For inquiries contact MPD Public Affairs Office
Contact Phone #:
251-208-1918
Contact Email:
charlette.solis@cityofmobile.org
---
Back To News