---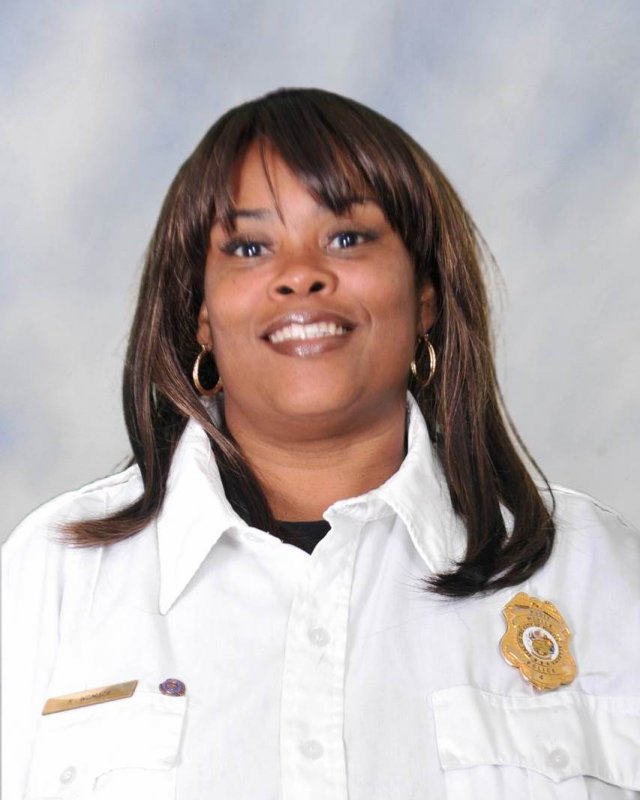 The Mobile Police Department has named Keyshawn Womack the Civilian Employee of the Month for September 2019. Womack began her employment with the police department in February 1999. As a public safety dispatcher II in the Communications Unit, she serves as a floor supervisor who leads by example.
Womack is constantly mindful of the safety of the officers and citizens of Mobile. She strives to instill those same beliefs and convictions in her fellow co-workers. Even under the most unimaginable stressful situations, Womack never loses focus of the task at hand.
During the Ladd Peebles Stadium mass shooting that occurred Aug. 30, 2019, Womack was assigned to the First Precinct. Officers came over the air advising of shots fired. As a seasoned dispatcher, Womack reacted immediately by restricting all radio traffic and demanded that all available units respond to Ladd Peebles Stadium. The radio traffic was extremely busy. However, Womack remained diligent and adhered to the officers' needs.
On Sept. 19, 2019, a massive rainstorm tore through the city of Mobile. Once again, Womack's floor supervisor and seasoned dispatching skills emerged. She continued to dispatch all calls in a timely manner and made sure that the shift updated the supervisors of all street closures. She also volunteered to work over on the relieving shift to further assist her fellow co-workers because of the extremely high call volume.
Womack has gone above and beyond to assist officers, her co-workers and supervisors alike, doing everything in her power to ensure that the shift runs smoothly. She is described as the driving force that truly leads by example and exemplifies the spirit of teamwork.
---
For inquiries contact MPD Public Affairs Office
Contact Phone #:
251-208-1918
Contact Email:
charlette.solis@cityofmobile.org
---
Back To News