---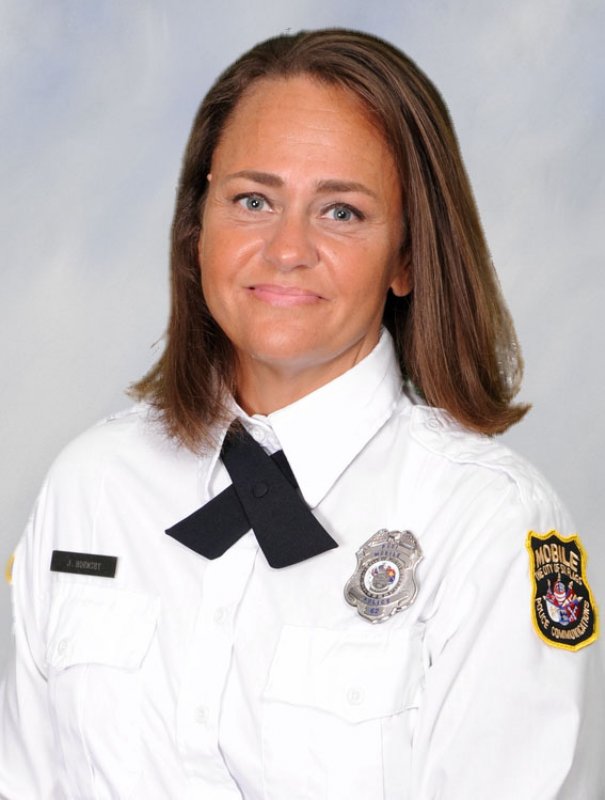 The Mobile Police Department has named Janeen Hornsby the Civilian Employee of the Month for February 2020. Hired March 2017 as a public safety dispatcher, Hornsby is praised for her excellent job performance during the month and dedication of duty.
On Tuesday, Feb. 18, 2020, Hornsby was assigned to the First Precinct dispatch. At approximately 1:36 a.m., she received a call from Fort Whiting, 1630 S. Broad Street. The caller advised someone had broken into the location, gaining entry through a broken glass in the front door.
Upon arrival, police discovered evidence that someone was possibly still inside the location. Officers immediately requested the K-9 Unit respond to the location. The suspect had barricaded himself inside one of the rooms and was refusing to come out.
Just prior to authorization being granted for the SWAT team to respond to the location, the K-9 sergeant advised that the suspect had agreed to stand down and he was currently in custody.
Throughout the suspect's apprehension, Honrnsby maintained a calm and professional demeanor. She was constantly updating the officers and her supervisors with new and vital information. She immediately executed any and all requests asked of her, keeping officers informed. She expertly handled the situation with the speed, accuracy and confidence of an experienced dispatcher.
Hornsby's outstanding work ethic, attention to even the smallest details, and her calm, professional demeanor was instrumental in several other incidences that occurred during the month of February.
She assisted in dispatching officers to capture a carjacking suspect connected to committing sexual assault and kidnapping, gunshots fired inside a neighborhood Walmart that resulted in two homicides, and the burglary at the Marine Corps/National Guard Armory culminating in a standoff with the suspect barricaded inside.
---
For inquiries contact MPD Public Affairs Office
Contact Phone #:
251-208-1918
Contact Email:
charlette.solis@cityofmobile.org
---
Back To News