---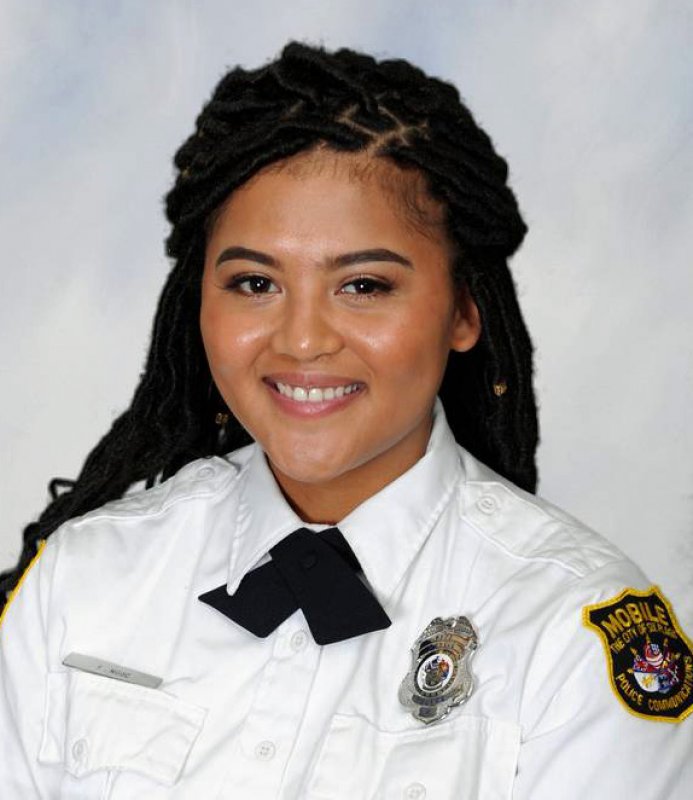 The Mobile Police Department honors public safety dispatcher Felicia Ngoc with the Civilian Employee of the Month Award for May 2018. Ngoc began her employment with the Mobile Police Department Communications Unit in March 2017. She is recognized for her strong attention to detail and ability to multi-task. Her performance as a public safety dispatcher has helped officer safety, along with the speed in which they respond.
On May 6, 2018, Ngoc was assigned to Precinct 1 Dispatch. At 8:19 p.m., she received a call for shots fired at 1010 Baltimore Street in the back of an apartment complex. Ngoc continued to receive updates of people fighting and pulling out guns. A second call came in of people fighting at the basketball court. Ngoc quickly relayed this information to responding police units and the precinct supervisor.
When the officer arrived on the scene, he advised that there were multiple shots being fired and his vehicle had been shot. Ngoc provided this update on the situation to the backing units. Soon after, she received instruction from the precinct supervisor to check local and surrounding hospitals for a shooting victim. With assistance from a co-worker, she made those calls. Ngoc then asked the main operator to send a teletype to the neighboring police agencies to check with their hospitals, which was all done simultaneously while she remained on the phone with the precinct supervisor. Ngoc skillfully kept up with all complaint screen updates and continued to dispatch other pending calls.
Ngoc's supervisor describes her as an exemplary dispatcher and person. Her quick response, diligence, and execution show her unwavering commitment to the Communications Unit. She continues to go above and beyond in her duties and helps keep the city safe in her support role to police officers.
---
For inquiries contact MPD Public Affairs Office
Contact Phone #:
251-208-1918
Contact Email:
charlette.solis@cityofmobile.org
---
Back To News