---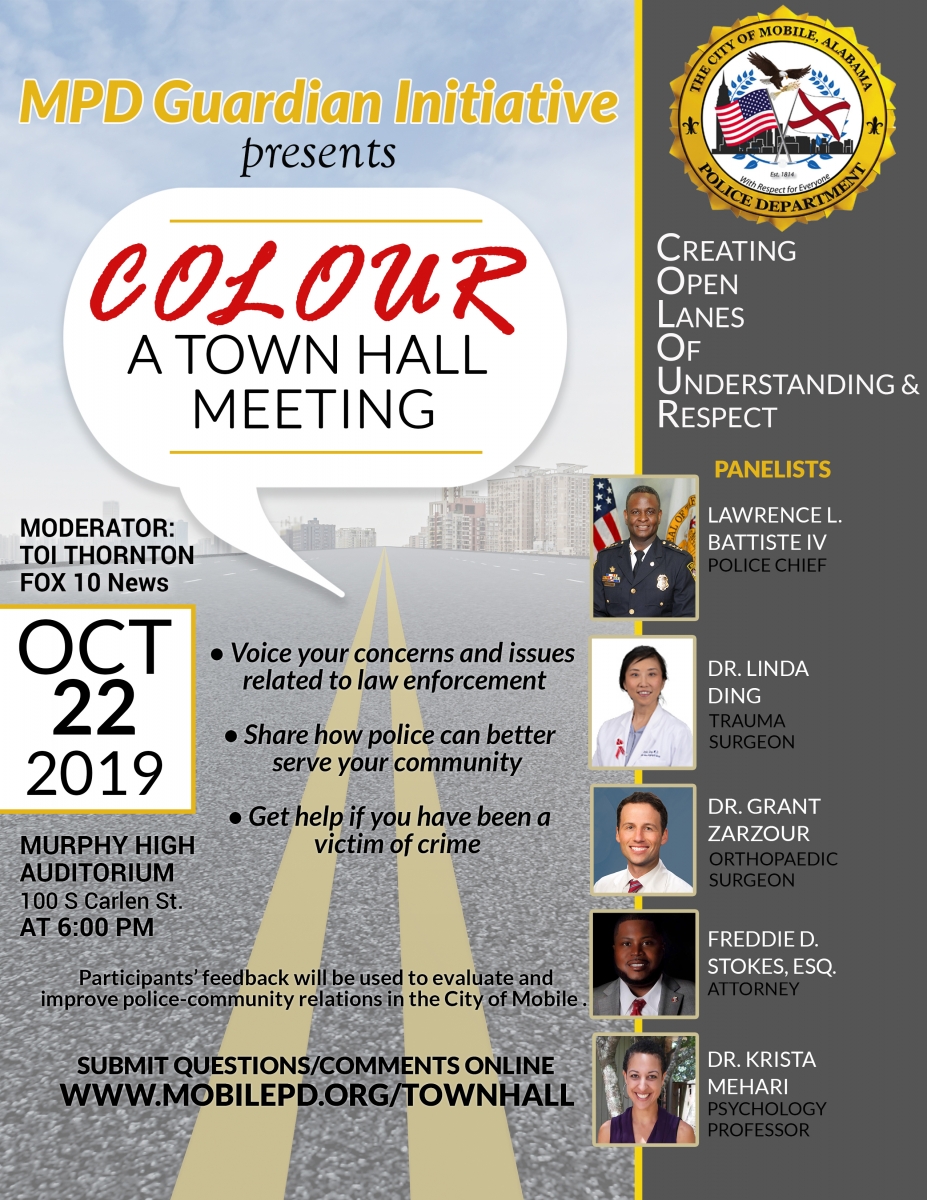 The Mobile Police Department Guardian Initiative presents COLOUR – a town hall meeting designed to create open lanes of understanding and respect. The public is invited to voice their concerns and issues related to law enforcement, share how police can better serve their community, and get help if they have been a victim of crime.
The town hall meeting takes place Tuesday, Oct. 22, 2019 from 6 p.m. to 8:30 p.m. at Murphy High School Auditorium, 100 S. Carlen St.
Participants' feedback will be used to evaluate and improve police-community relations.
The town hall meeting includes a panel discussion with Fox 10 News Reporter Toi Thornton serving as the moderator. The panelists are Police Chief Lawrence Battiste; Dr. Linda Ding, trauma surgeon of University Hospital; Dr. Krista Mehari, assistant professor of psychology at the University of South Alabama; Dr. Grant Zarzour, co-founder of the Fuse Project and orthopaedic surgeon of the Alabama Orthopaedic Clinic; and Attorney Freddie Stokes.
---
The Mobile Police Department Guardian Initiative exists to cultivate a new law enforcement experience where officers become guardians of the younger citizens, committing to be positive role models and mentors, and responsive to encourage their good pursuits. From the classroom to the neighborhood park, officers bring a compassionate presence to help build brighter futures steered away from crime.
---
For inquiries contact MPD Public Affairs Office
Contact Phone #:
251-208-1918
Contact Email:
charlette.solis@cityofmobile.org
---
Back To News