---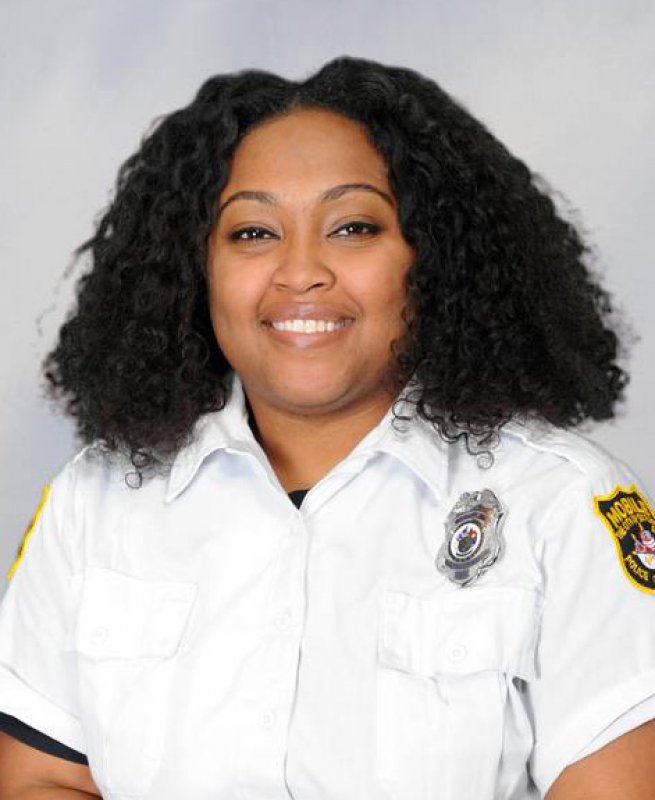 MPD public safety dispatcher Kirby Briggs has received the Civilian Employee of the Month Award for February 2018. Briggs is commended for helping officers locate the suspect connected to a string of commercial burglaries.
On Feb. 12, 2018 at 1:16 a.m., Briggs received report of a commercial burglary alarm at the Valero Gas Station located at 1261 Schillinger Road North. The suspect had attempted to break into the location with a sledge hammer. At 1:33 a.m. she received another commercial burglary alarm call at the First Choice Mart located at 175 Schillinger Road North. It was determined that the suspect had made entry into the location and removed Newport cigarettes. At 2:08 a.m. Briggs received a suspicious circumstances complaint at Harbor Freight located at 4693 Airport Blvd. A citizen heard glass break at the location and heard people talking. Officers arrived on the scene in approximately 6 minutes and discovered two generators were taken.
A responding officer stated he had been flagged down by a passing motorist. The motorist witnessed a silver SUV leaving the business with its lights off heading toward Dogwood Lane. Briggs quickly BOLO'd the information citywide. After being provided the information, a police unit spotted the vehicle at 2:43 a.m. and a pursuit ensued. Briggs remained calm and relayed essential information during the pursuit. At 2:47 a.m. the suspect bailed, but after a foot pursuit officers took him into custody.
The suspect was identified as 63-year-old Morris Prowell. Prowell was booked into Metro Jail later that morning at 7:13 a.m. He was also found connected and charged for the burglaries that occurred Feb. 3 and Feb. 5, 2018 at Tyndall Federal Credit Union, La-Z-Boy Warehouse and Aaron's.
Briggs' co-workers describe her as one dedicated to performing her job to the best of her ability with excellent attention to detail and work ethic, and a deserving recipient of the Civilian of the Month Award.
---
For inquiries contact MPD Public Affairs Office
Contact Phone #:
251-208-1918
Contact Email:
charlette.solis@cityofmobile.org
---
Back To News