---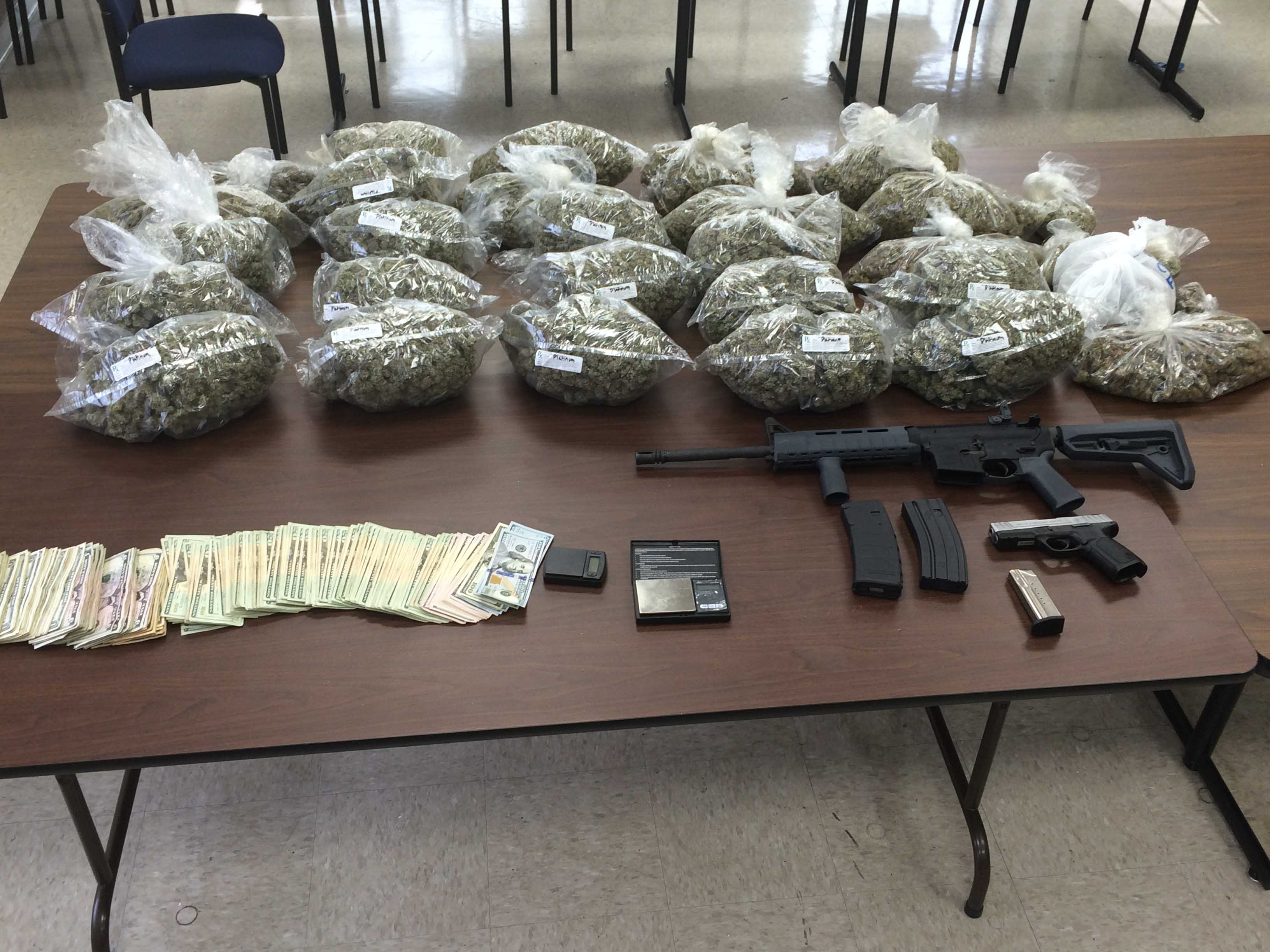 As a result of a high-grade marijuana distribution and trafficking investigation in the Mobile area, Mobile Police seized approximately 27.5 pounds of Hydroponic Marijuana worth $175,000 on the street, and arrested two people.
The month-long investigation concluded on Wednesday, Jan. 25, 2017. The Narcotics and Vice Unit, assisted by the SWAT team, conducted several search warrants that lead to the arrest of 29-year-old Ezlinglm Earl and 26-year-old Shantavia Johnson.
Earl was charged with trafficking marijuana, distribution of controlled substance (4 counts), and possession of drug paraphernalia. Johnson was charge with trafficking marijuana and possession of drug paraphernalia.
Police also seized $42,106 in U. S. currency, an assault rifle, two pistols, two vehicles, and drug paraphernalia.
---
For inquiries contact MPD Public Affairs Office
Contact Phone #:
251-208-1918
Contact Email:
charlette.solis@cityofmobile.org
---
Back To News