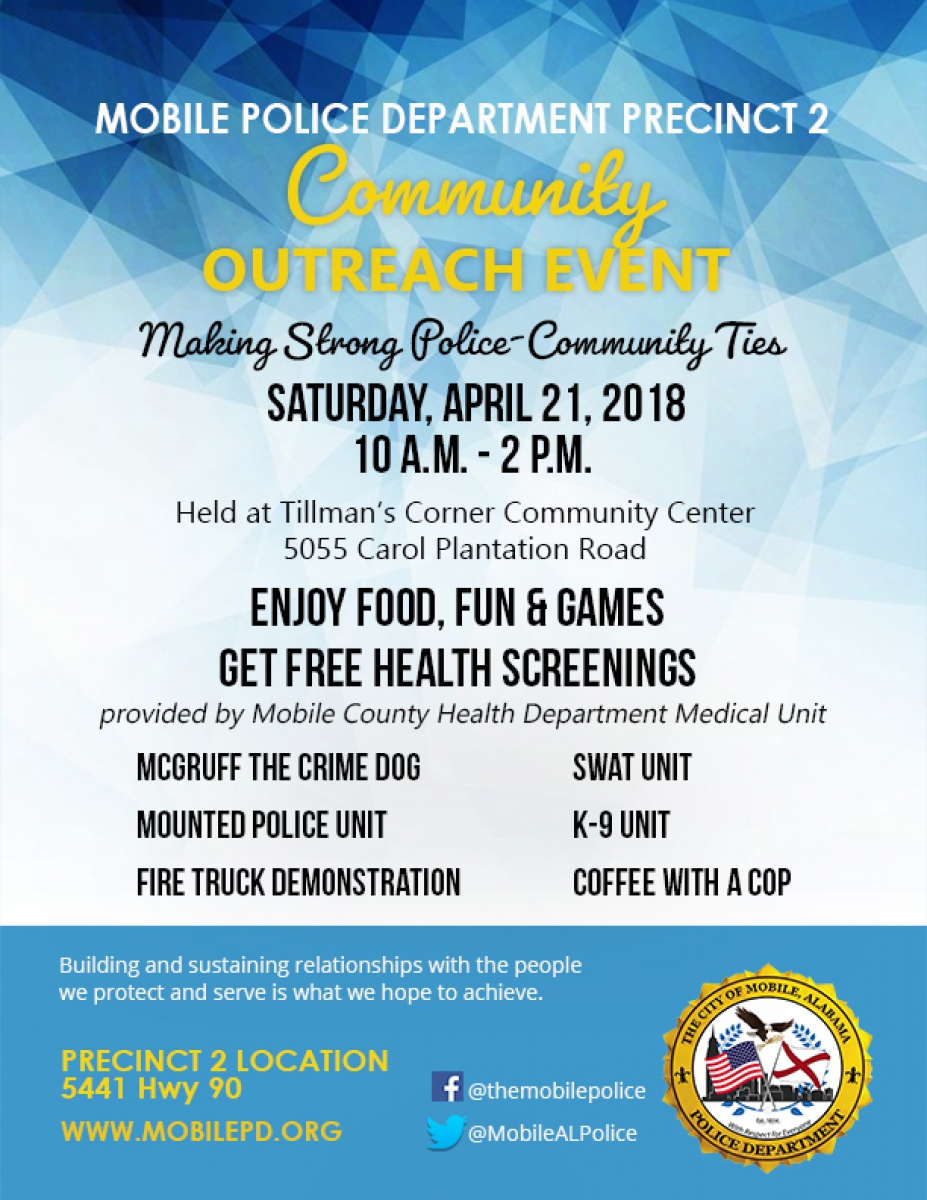 The Mobile Police Department Precinct 2 invites residents to attend its Community Outreach Event set for Saturday, April 21, 2018 from 10 a.m. to 2 p.m. The event will be held at the Tillman's Corner Community Center, 5055 Carol Plantation Road. To make strong police-community ties is the purpose for the outreach.
Here's what attendees can expect to see: McGruff the Crime Dog, SWAT Unit, Mounted Police Unit, the K-9 Unit and a fire truck demonstration. Coffee with a Cop will also be available.
On-site free health screenings will be offered, provided by the Mobile County Health Department Medical Unit.
Come out to enjoy free food, fun, games and get to know the police officers responsible for keeping your community safe.